Shadow Man Remastered reaching Switch in January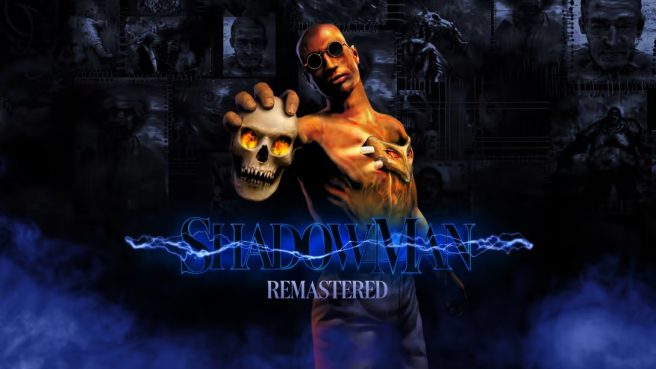 It's been a bit of a long wait for Shadow Man Remastered, especially when it comes to the Switch version. The PC version did arrive a few months ago, but the console version has been missing in action. Thankfully though, the wait is almost over.
Shadow Man Remastered has now popped up on the eShop with an actual release date. We're assuming that the store page is accurate, which lists a January 17, 2022 release.
Here's some information about Shadow Man Remastered:
He is coming, stalking criminals in the spirit world and the real world. A possessed man is coming, a voodoo mask in his chest and lines of power in his back. Shadow Man is coming, trailing evil from Liveside to Deadside. To stop an apocalypse. To save your soul.

Stalk criminals across two worlds: Explore crime scenes in the Louisiana, Swamplands, a New York tenement, a Texas prison, the asylum and many other locales.

Send Evil back to darkness: Go in armed with high-caliber guns or soul-destroying voodoo powers.

Unravel the Mysteries of Deadside: Gather sinister voodoo artifacts in order to solve puzzles.

Live the Nightmare: Over 40 immersive cut-scenes and hours of in-game speech.

Shadow Man: Remastered is a complete overhaul of the classic game with restored, previously cut content!
Shadow Man Remastered has three new weapons, three new levels, a bunch of new enemies, new audio including new music from original composer Tim Haywood as well as restored cut/unused voice dialog in levels, art updates, and gameplay improvements such as a new weapon wheel to select weapons faster as time is slowed down, improved controls, auto targeting, tweaked/improved AI, and over 30 achievements.
Shadow Man Remastered will cost $19.99 on the Switch eShop.
Leave a Reply