Sky Caravan, text-based RPG adventure, reaching Switch this month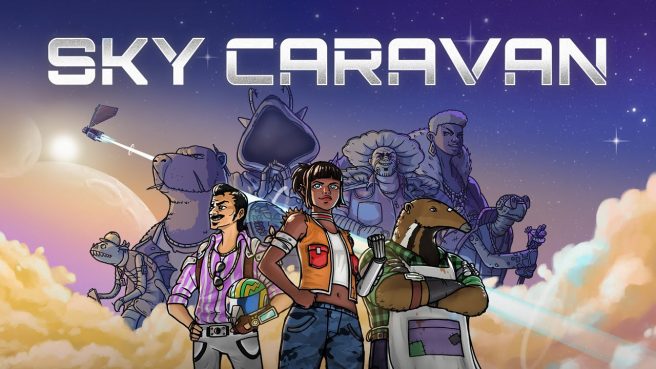 Publisher RedDeerGames, in partnership with Studio Bravarda, today announced plans to release Sky Caravan on Switch. The game is scheduled to launch on June 23, 2023.
Sky Caravan, a text-based RPG adventure with a steampunk atmosphere, has players taking on the role of the captain of a space caravan. More information can be found in the following overview:
Together with a faithful crew, players will embark on a journey through the vast and varied world of Skyways, with the task of receiving and executing orders to transport goods. Whether a mission with cargo is profitable and worth the risk – is up to the player to decide.

It is important to choose wisely. Poor management relations with the crew can deteriorate. It is also important to bear in mind that any decision taken will have an impact on future events.

A light-hearted but not clichéd story, beautiful hand-drawn graphics and funny, unusual characters, enhance the enjoyment of the Sky Caravan further, while the replay value will keep the gameplay engaging for a long time.
For a closer look at Sky Caravan, check out the trailer below.
Sky Caravan will be sold digitally on Switch via the eShop. A price point hasn't been shared.
Leave a Reply