Slayaway Camp: Butcher's Cut heading to Switch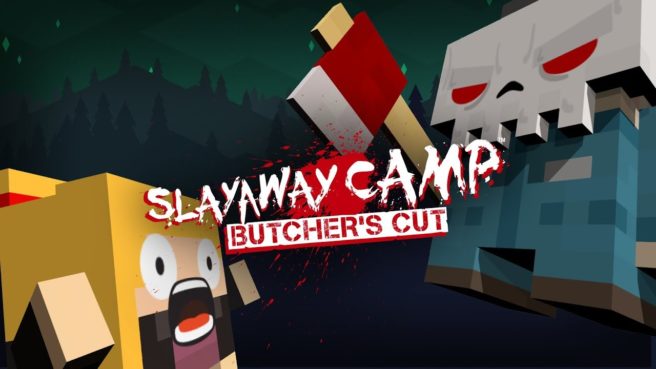 Stage Clear Studios has ported a few games to Switch. Max: The Curse of Brotherhood, The Coma: Recut, and Slain: Back From Hell have all landed on the eShop thanks to the developer's efforts.
Stage Clear Studios also has another game lined up for Switch. According to the company's website, we can expect to see Slayaway Camp: Butcher's Cut at some point in the future.
Slayaway Camp: Butcher's Cut is a puzzle game in which you control Skullface, "a psychotic slasher hellbent on revenge." The game features hundreds of isometric levels where you'll "squash, flay, and decapitate hapless victims in this darkly comic homage to '80s horror movies."
Below are some additional details and a trailer:
This special console-only Butcher's Cut edition is the biggest and bloodiest version of Slayaway Camp… EVER! More puzzles. More killers. More gore. It's the ultimate videogame nasty.

Key features

• Includes the base game and the following additional content: Deluxe Edition, My Gory Valentine, Hell Camp, Monthly Murderers Series 1 & 2, Supernatural Forces, and Santa's Slay
• 300+ Fiendish puzzle levels to massacre your way through
• 60+ Killers to cause comical carnage with, including deranged wackos such as Mutant Hillbilly, Kevin, and the killer inter-dimensional clown: THAT.
• 90+ Gorepacks with delightfully OTT kill scenes to shock and entertain
• Starring Mark Meer (Cdr. Shepard from Mass Effect) as Skullface and Derek Mears (Jason from Friday the 13th) as Jessica
• Genuine hair-metal soundtrack by legendary Canadian group GNÜ TRUNTION
• Created by Jason Kapalka (Peggle, Bejewelled), Nate Schmold & Jessi Ross (Cosmochoria) and Ido Yehieli (Cardinal Quest)
• Slayaway Camp was recently selected as an overall winner at the annual Google Play Indie Games Festival
Leave a Reply