Solar Flux heading to Switch next month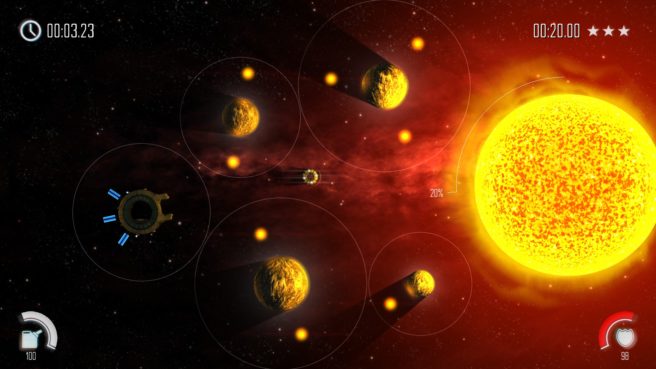 Firebrand Games has announced that it will be bringing Solar Flux to Switch. The game is arriving digitally via the eShop next month.
Here's an overview and trailer:
Travel across the universe and save dying suns from extinction in this unique and challenging puzzle strategy game. You are the last hope to bring salvation to a perishing universe as you collect and deliver fragments of plasma using your omni-directional ship. Solar flares, asteroids, supernovas and force fields are just some of the challenges you will face as you pilot your ship through the intense heat of the imploding stars.

Key Features:
– 80+ progressively challenging missions
– 18 themed sectors with a variety of obstacles to overcome
– 4 unique galaxies with distinctive visuals and an acclaimed ambient soundtrack
– Intuitive 3-star rating system with varying level objectives
– Distinctive gameplay that revolves around zero-gravity navigation
– Choose between mouse or controller-activated gameplay
– Support for achievements, statistics and leaderboards
Solar Flux launches December 11 on Switch.
Leave a Reply