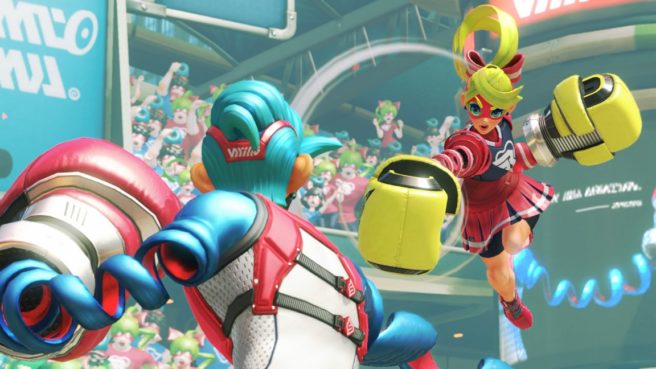 Yesterday, the Japanese ARMS Twitter account posted a mysterious GIF of what looks to be a new item in ARMS. The tweet itself doesn't give much information, but the clip does show a Helix clone punching it a few times before it opens and shows a Hedlok mask.
ARMS pic.twitter.com/aKpXfPHYG5

— ARMS (@ARMS_Cobutter) July 8, 2017
So what could this be about? Perhaps the item is tied into a new kind of mode? We did hear producer Yosuke Kabuke say that a new mode is coming to ARMS, though Nintendo hasn't elaborated on it.
Leave a Reply