Space shooter New Terra hitting Switch next week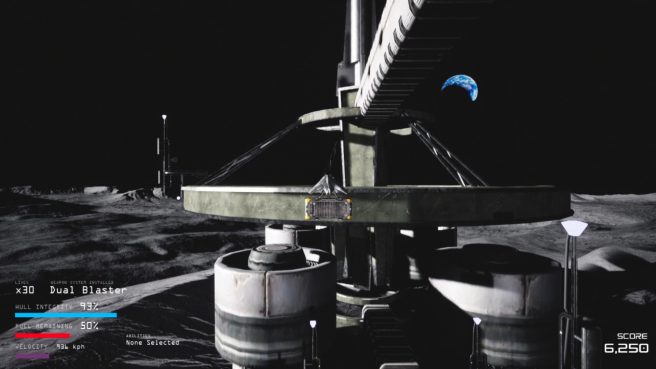 Winteryear Studios has announced that New Terra, its multidirectional gravity-based space shooter, is landing on Switch next week. A release is planned for April 28, 2022.
Here's an overview of the game:
When there are dangerous space contracts no one else is willing to take… They call you.

You pilot an old paramilitary space fighter called the Edgecrusher and find yourself on distant planets, deep under alien oceans and in far away galaxies.

New Terra is an action strategy game where each level you find yourself on a new world performing dangerous missions such as daring rescue operations, extracting ancient alien artifacts, dodging volcanos on distant moons, repairing antennas in deep space, taking out war criminals, hauling ice during asteroid storms, fighting sandworms, enemy ships, turrets, giant lasers, and stealthy planetary destroyers.

Fuel doesn't last long on this ship, and it's hard to come by.

Conserve your resources and act fast or you won't make it out alive.

So… You tell me… Are you ready to be captain?

Key Features

– Multi-directional gravity/physics based space shooter- 18 unique and very challenging missions
– Pitch-black mode (replay the game in absolute darkness with only your headlights, creating a total of 36 unique levels!)
– An impressive and original game soundtrack by Ron Wasserman (Power Rangers, Dragonball Z, X-Men, etc.) listen here at: https://ronwasserman.hearnow.com/new-terra
– Integrated stand alone music player with visuals
– In depth training mission
– Variable difficulty settings
– Multi-Language support
Have a look at a trailer for New Terra below.
New Terra will be sold as a digital download on the Switch eShop, though pricing hasn't been announced just yet.
Leave a Reply