Startup Company Console Edition announced for Switch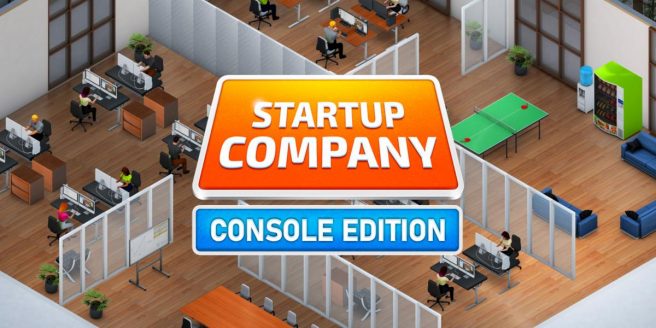 Following its original debut on PC, Startup Company Console Edition has now been announced for Switch. The game will be heading to Nintendo's console on January 26, 2023.
Startup Company Console Edition is a sandbox simulation experience from publisher 2Awesome Studio and developer Hovgaard Games. Read more about it below.
Future entrepreneurs can bring their dreams to fruition as the founder of a website in their chosen area of expertise. Choose the path of a social media maven, a competitive new streaming service, or even a steamy dating app for singles. Build and operate a tech-savvy gaming platform, a chic shopping site, or an engaging video sharing service. Professional life begins anew as players breathe life into their fun ideas through intelligent office management.

Go headhunting for the best candidates and employ them in various expansive roles. Find Designers to create website blueprints, graphics, UI assets, and anything the company needs to impress its visitors. Hire Researchers to unlock new features and employ Developers to program the backend, network, database, and keep the quality of the company's output at a maximum.

Train new hires to improve their skills and reward them with salary increases to keep employee turnover low. Upgrade the company website with newly researched features to increase customer satisfaction. Utilize email blasts, TV commercials, podcasts, banner ads, and more to highlight the unbeatable services available and gather enough users to become the number one site in its category. Design and renovate the office as the company grows to keep everything looking fresh and employees happy!
Take a look at an official trailer below.
Regarding today's announcement, Hovgaard Games founder Jonas Hovgaard said: "Bundling the chaotic corporate environment with a fierce yearning to be number one has kept more than four hundred thousands entrepreneurs on their toes. But left even more demanding! We look forward to helping this next generation of business owners with our optimized console release."
For those interested in picking up the game, it will cost $12.99 on the Switch eShop.
Source: 2Awesome Studio PR
Leave a Reply