Story-driven action game Towertale hitting Switch in April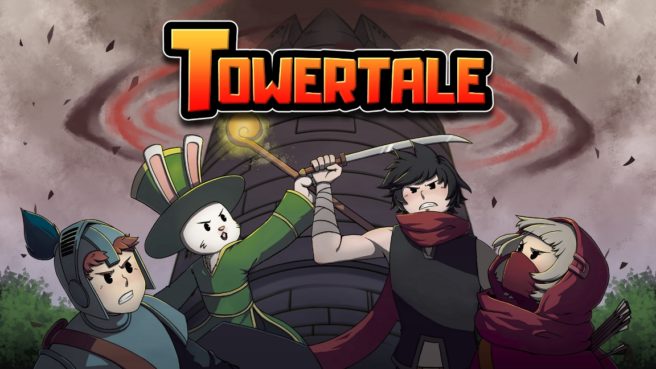 Keybol Games will publish the MiSou Games-created story-driven action game Towertale on Switch next month, according to an eShop listing. A release is planned for April 8.
We have the following overview and trailer for Towertale:
Towertale is a 2D, story-driven action game that has a heavy focus on boss battles. Fight your way up the elusive Tower and challenge the bosses of each level. Unveil the mystery that lies up in its peak. Play four different stories and unlock multiple endings. Join Lionel, Faindrel, Lord Snicklefritz and "Dark Echo" in their quest to get to the top!

"The Tower" is known to have been created by an ancient being. Legends say that whoever defeats all of the guardians, and get to the top will have the right to be granted the ultimate wish – "The ability to change one's fate". In the past 100 years, many have tried and never been heard from ever again. Until one day, four brave souls came forth and challenged their fate.

Key Features:

– 4 playable characters and co-op mode up to 4 players.
– Play the 4 intertwined stories in single player Story Mode as well as the alternative storyline for co-op.
– 17 Multiple phased boss fights.
– Other game modes like arcade mode, free mode and boss-rush.
Towertale will cost $9.99 on the Switch eShop. If you pre-load now, you can get it for $8.49.
Source: Switch eShop
Leave a Reply