Strategy RPG Dark Deity targeting release on Switch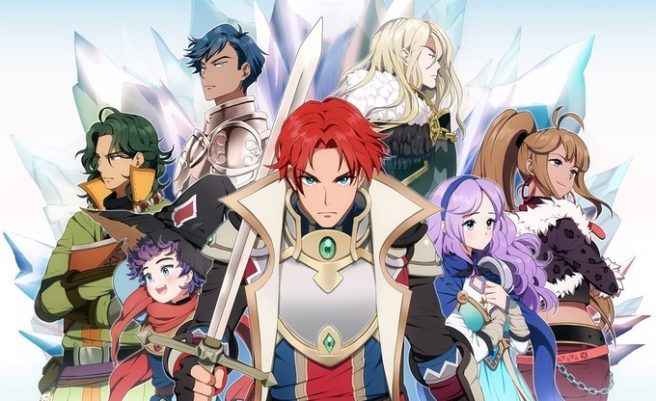 Dark Deity, a strategy RPG inspired by games such as Fire Emblem and Final Fantasy Tactics, seems on track for Switch. The project just reached its $12,000 funding goal on Kickstarter after the campaign launched earlier today. As noted on the official page, Switch is one of the target platforms.
Here's some information about Dark Deity as well as a trailer:
Character Driven Story

At the heart of Dark Deity's linear story is its characters. There are 30 playable units, each with their own role in the tale. The story is a personal one, told not in grand summaries or maps, but through interpersonal experiences.

Classes, Stats, & Skills

We want players to be able to make characters their own. In total, there are 54 classes, and they each influence a unit's stats differently. Characters choose from 4 classes at level 10 and 4 classes at level 30. Each of these have their own distinct skills that carry
on, hugely impacting how the unit plays.

Weapons & Combat

Following our goal of player choice, we have 160 unique weapons, each with their own animations for both regular and critical attacks. As characters progress and upgrade their weapons, their capabilities in combat change, as does their visual flair.

Eternal Aspects

Throughout the game, players will collect the Eternal Aspects, physical manifestations of divine power. Units may be equipped with an Aspect, changing their capabilities in gameplay. Players will have a wide variety of ways to utilize Aspects, tailoring each character's play-style even further.

Bonds

As the game progresses, units will bond with each other and become friends. As these friendships progress, players will be able to view conversations between them. The amount of bonds a unit can have is limited, as these represent their closest friends. These bonds influence how a character's stats progress. There are over 600 bond conversations to view.

Grave Wounds

When characters are defeated in battle, they become wounded, lowering their combat capabilities. If they are wounded enough times, they become permanently unusable. We don't believe in artificial difficulty or making things hard just for the sake of hard. Players will have to be careful and thoughtful with their decisions, but we are doing our best to ensure that the challenge in the game comes from clear and understandable mechanics rather than instant kill tendencies or surprises formed to force a restart.

Key Features

– An expansive and original story
– 30 playable characters
– 54 playable classes
– 160 unique weapons/spells
– 120+ skills
– Varied and challenging map design
– 600+ unit bond conversations
– 30+ aspects, game-changing relics
Dark Deity is currently planned for release in 2021. Learn more about the game on Kickstarter here.
Leave a Reply