Super Glitch Dash releasing on Switch next week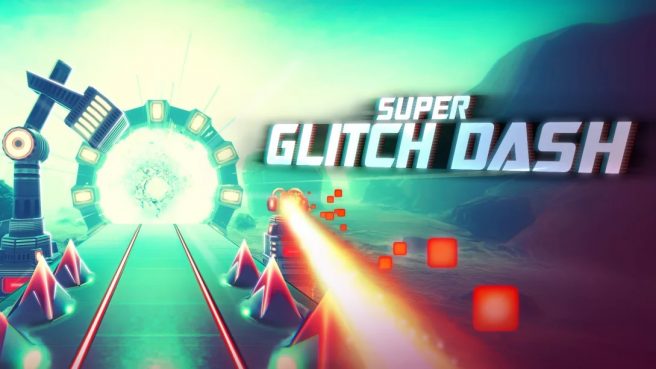 Following its debut on mobile, Super Glitch Dash is making the jump to Switch. Rogue Games and David Marquardt have announced that the "ultimate twitch runner" will arrive on April 29.
Here's an overview of the game, along with a trailer:
Crack your knuckles and take a deep breath because the ultimate twitch runner has arrived. It's called Super Glitch Dash for a reason, people: because it's really, really super.

Immerse yourself in jaw-dropping next-generation visuals that pulsate to the beat of the rhythm-driven gameplay. Feel the rush of your reflexes as you swipe your way past axes, hammers, lasers, meat grinders and spikes while trying to navigate the insane obstacle courses that comprise each stage. Grind rails, flip upside down, and scream into all-new indoor environments as the rollercoaster-like worlds unfold before your very eyes.

We promise: surviving has never been so much fun. So if you're looking for a really challenging impossible runner, then Super Glitch Dash is the game for you!

Key Features

– Simple controls, swipe to move
– Spectacular twitch gameplay with unpredictable courses that zoom past you in the first-person
– Incredible cutting-edge graphics take full advantage of powerful devices
– Epic beat driven gameplay thumps to a grooving soundtrack
– Make a Perfect Run and grab every collectible for the ultimate bragging rights

Play today and test your skills!
Pricing for Super Glitch Dash is set at $9.99. Those that pre-order can get it for $6.99.
Source: Switch eShop
Leave a Reply