Super Mario 3D World + Bowser's Fury frame rate and resolution details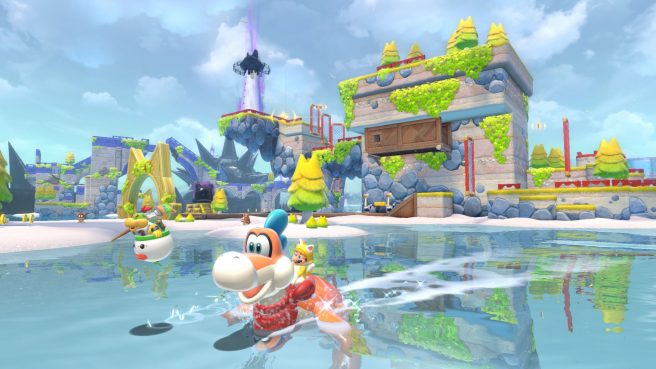 A few tidbits have come in concerning the performance of Super Mario 3D World + Bowser's Fury.
By all accounts, the main game brought over from Wii U runs at 60 frames per second in docked and handheld modes. With Bowser's Fury though, things are a bit more complicated.
Reports from outlets like Eurogamer and Vooks indicate that Bowser's Fury runs at 30 frames per second when playing portably. It doubles to 60 FPS when docked. This isn't something we typically see from Nintendo, so it's an interesting technical tidbit.
As for resolution, Gamereactor reports that Super Mario 3D World runs at 1080p when docked and 720p in handheld mode. You may recall that the original Wii U title was limited to 720p.
Going back to Bowser's Fury, Gamereactor says that the resolution comes in at 720p, but doesn't clarify differences between docked and portable modes.
Super Mario 3D World + Bowser's Fury launches for Switch on February 12.
Leave a Reply