Super UFO Fighter gameplay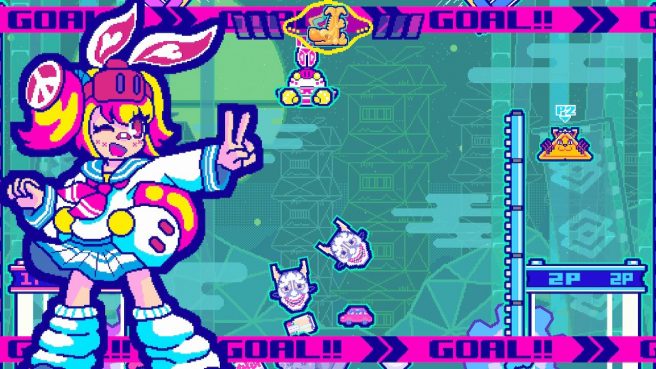 Ahead of its release on Switch eShop next month, gameplay footage for sports action game Super UFO Fighter has emerged. A total of 25 minutes of the game are available.
You can find out more about the game and check this out below:

Super UFO Fighter is a 1 vs 1 sports competitive action game with cute UFOs fighting. The controls are very simple. Break the falling capsules with "Attack" to find the target item! Once you find your target, pull up with a "Tractor beam"! Put a target in your side of the goal and you'll get points for it! The battle for the target, heated battle where anything goes! stealing, tossing, and sometimes hitting your opponent! Take advantage of the stage gimmicks and hit the goal before your opponent does! Key Features – 6 unique characters and 6 stages! – A variety of happenings that occur on the stage and items that move violently using physics calculations! – Strategic battles that utilize each character's skills and stage gimmicks! – There are colorful graphics and music that will greatly enhance the battle! – Over 100 unique items from the capsule!
Super UFO Fighter will release July 14 on Switch eShop, with a 20 percent discount available for its first week until July 21.
Leave a Reply