Swap Fire: Season 2 moving forward after successful Kickstarter funding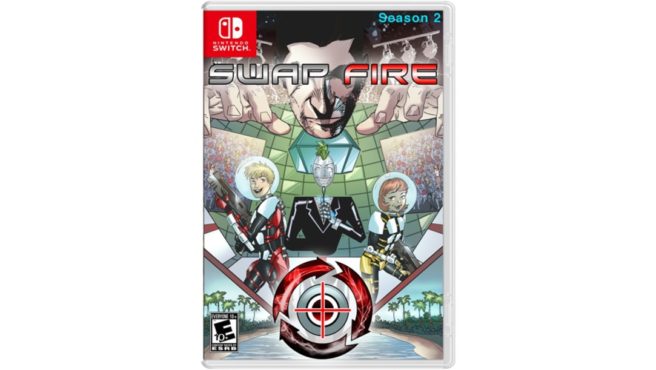 The tale of Swap Fire is an interesting one. Even though it didn't garner a whole lot of attention upon its initial launch on the Wii U eShop, word about the shooter spread after it was made entirely free. Swap Fire saw only 500 paid copies, but 20,000 downloads after the price was completely slashed.
Using that spark, Midnight Status looked to turn its focus to creating Swap Fire 2 for Switch. Investors showed interest, but wanted some convincing that it could achieve solid sales. And so Midnight Status recently launched a Kickstarter campaign to prove that gamers wanted the sequel. Thankfully for the team, the funding goal was reached, and Swap Fire 2 will be developed for Switch.
Midnight Status promises to create a "great game in Swap Fire 2" and "will stay focused on making sure the fun parts of Swap Fire remain wholly in-tact while we remove the rough edges, furnish it with beautiful art, and bring it online with a system that fosters community activities and engagement."
Swap Fire 2 is tentatively planned for launch next year.
Thanks to Fredy R for the tip.
Leave a Reply