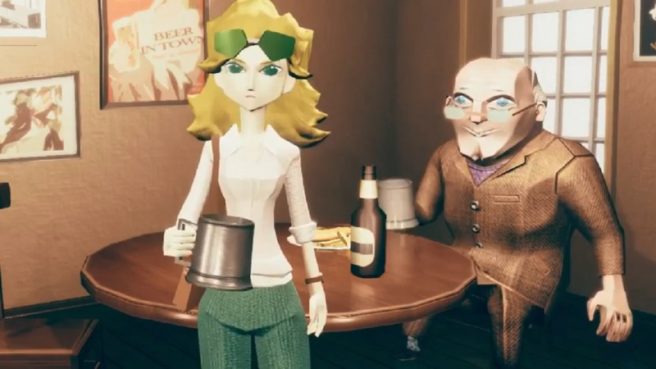 Deadly Premonition developer Swery is bringing the daily life RPG The Good Life to Switch. Announced during today's Indie World Showcase, it'll launch this year.
Here's an overview of The Good Life, along with a trailer:
The Good Life is a debt repayment daily life RPG co-developed by SWERY's White Owls Inc. and a development team led by Yukio Futatsugi, the creator of Panzer Dragoon and Phantom Dust.

The Good Life is a Daily Life Simulator x SWERISM

You like bizarre and mysterious things?
You like unique and memorable characters?
You want to enjoy a game that offers a lot of freedom, but you also want to enjoy a good story?

Think that's too much to ask for? Not in The Good Life! This game is made for you!

Play as Naomi, a journalist from New York who moves to a backwoods British town called Rainy Woods in order to pay off her massive debt.

The only way for her to escape from debt hell is to take pictures of happenings in the town and report on them. Of course, 'the happiest town in the world' is not your average town…

The inhabitants of the happiest town in the world are some of the most bizarre people you'll ever come across. You'll live alongside them as you solve mysteries and experience a hearty helping of craziness. We're sure that you'll eventually come to love all the mystery, horror, and good old charm that this town has to offer.
Leave a Reply