Switch eShop adds section for games on sale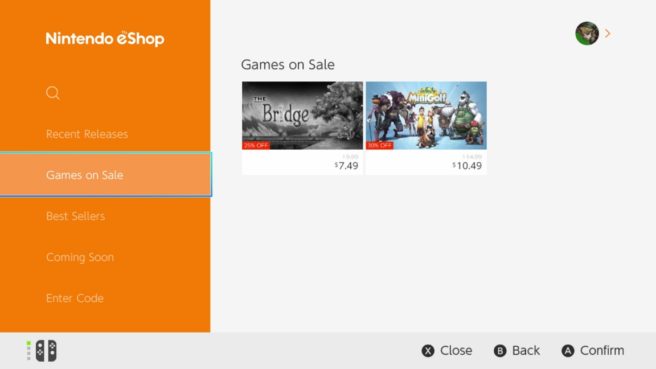 Finding out about the games that have been discounted on the Switch eShop hasn't been entirely easy. But with a new inclusion on the store, it shouldn't be as big of an issue going forward.
Today, Nintendo added in a section on the Switch eShop for all of the games currently on sale. Right now it's somewhat barren, but as more and more games are released, it should fill up quickly.
Source: Switch eShop
Leave a Reply