Switch eShop now shows how many days are left for a game sale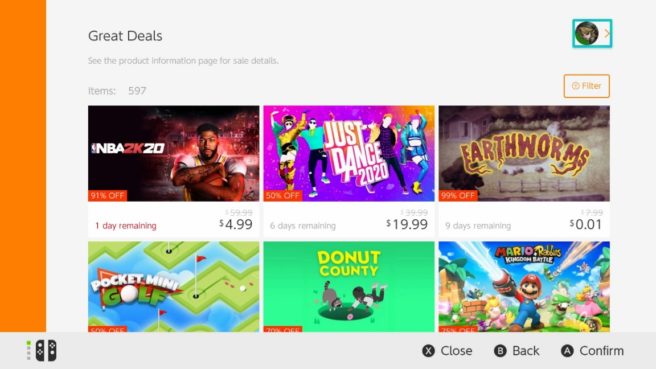 Nintendo has very slowly added additional features and functionality to the Switch eShop since its launch back in March 2017. That continued today – specifically as it relates to games on sale.
If you head on over to the sale page section, you'll now be told how many days left the discount will be live for. The same message can actually be seen within other areas of the eShop as well, including search pages. Users will be shown this information for already-released titles in addition to pre-order discounts.
In other news, Nintendo is now allowing pre-orders to be cancelled on the eShop.
Source: Switch eShop
Leave a Reply