Switch eShop's "Recent Releases" section appears to hold 24 games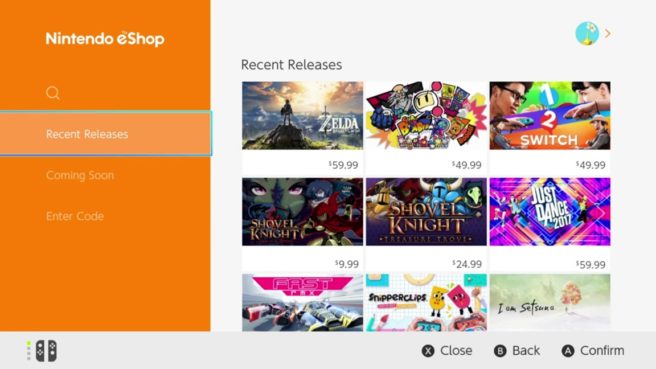 Game visibility on the eShop could pose problems in the future. The only section that highlights new titles is the "Recent Releases" section. Other than that, there's a "Coming Soon" page showcasing some of the titles heading to Switch in the future and the "Search" function.
Games like Snipperclips and I Am Setsuna have already disappeared from the "Recent Releases" area, indicating that it holds a maximum of 24 entries. That means the only way you can stumble upon them is by searching.
One thing that could help in the future is by adding different pages to the Switch eShop. The store is a bit bare bones at the moment, especially when compared to Wii U and 3DS – both of which have various pages / shelves, charts, and more.
Leave a Reply