Switch file sizes – Aka, Chained Echoes, Lil Gator Game, more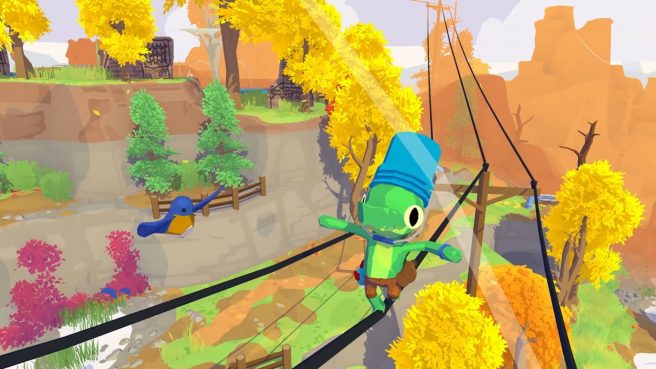 Listings on the eShops provide file sizes for a bunch of Switch games. These include Aka, Chained Echoes, Lil Gator Game, and more.
Here's the full roundup:
Action Games Bundle (5 in 1) – 3.2GB
Grappling Dash – 3.1GB
Adventure Academia: The Fractured Continent – 2.3GB
Aero Striker – World Invasion – 2.2GB
World War Battle Heroes Field Armies Call of Prison Duty Simulator – 1.5GB
My Coloring Books – 2 in 1 Bundle – 1.1GB
Aka – 1.0GB
Swordship – 913MB
Breakers Collection – 848MB
Chained Echoes – 717MB
Grammarian Ltd – 717MB
Xanchuchamel – 617MB
Lone Ruin – 563MB
AlphaLink – 511MB
Pixel Cup Soccer – Ultimate Edition – 501MB
Food Truck Tycoons – 2 in 1 Bundle – 439MB
Cosmo Dreamer – 433MB
Startup Company Console Edition – 401MB
Petite Adventure – 320MB
Kids Party Checkers – 279MB
Lil Gator Game – 252MB
Football Kicks – 226MB
Simona's Requiem – 221MB
Vengeful Guardian: Moonrider – 165MB
Panda Punch – 136MB
Farming Real Simulation Tractor, Combine Trucks Farmer Land Game – 131MB
Package Inc – 130MB
Headbangers in Holiday Hell – 103MB
Lost Snowmen – 98MB
Mind Jab – 80MB
GyroBlade – 73MB
Void Prison – 58MB
Chubby Cat 2 – 38MB
The information above was pulled from eShop listings in North America, Europe, and Japan.
Source: Switch eShop
Leave a Reply