Switch file sizes – Atelier Mysterious Trilogy Deluxe Pack, New Pokemon Snap, more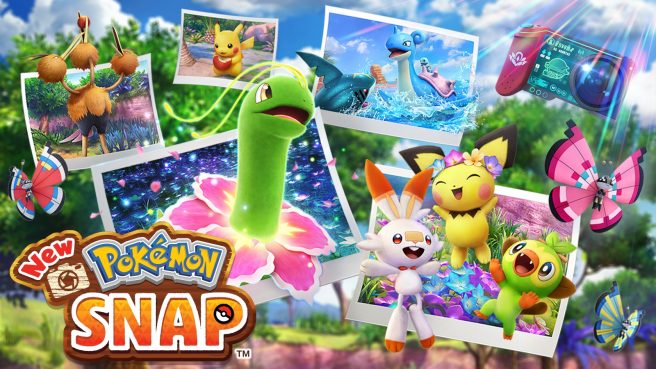 Listings on the eShops provide file sizes for a bunch of Switch games. These include Atelier Mysterious Trilogy Deluxe Pack, New Pokemon Snap, and more.
Here's the full roundup:
Atelier Mysterious Trilogy Deluxe Pack – 24.0GB
Atelier Lydie & Suelle: The Alchemists and the Mysterious Paintings DX – 9.1GB
Atelier Firis: The Alchemist and the Mysterious Journey DX – 7.5GB
Dragon Audit – 7.9GB
New Pokemon Snap – 6.8GB
Relicta – 6.3GB
Atelier Sophie: The Alchemist of the Mysterious Book DX – 5.6GB
Team Troopers – 2.6GB
Palindrome Syndrome: Escape Room – 2.6GB
War Of Stealth – assassin – 2.5GB
Myastere: Ruins of Deazniff – 2.2GB
Pocoyo Party – 1.4GB
Infinite Adventures – 1.4GB
Angry Golf – 1.1GB
Buildings Have Feelings Too! – 920MB
Driving World: Nordic Challenge – 711MB
Rain on Your Parade – 679MB
Hike – 671MB
Snowball Collections Bubble – 625MB
Rock 'N Racing Bundle 3 in 1 – 590MB
Fly Together! – 448MB
Moon Raider – 448MB
Bamerang – 382MB
Wanna Survive – 352MB
The Skylia Prophecy – 318MB
Heal: Console Edition – 307MB
Asdivine Cross – 260MB
Turnip Boy Commits Tax Evasion – 259MB
Tribal Pass – 217MB
Skyland Rush – Air Raid Attack – 165MB
Colorfall – 160MB
Dungeon and Gravestone – 153MB
Road Fury – 107MB
Kingdom of Arcadia – 101MB
Escaping a Kid's Room~The Adventures of Nyanzou&Kumakichi: Escape Game Series~ – 101MB
Throw it! Animal Park – 101MB
The information above was pulled from eShop listings in North America, Europe, and Japan.
Source: Switch eShop
Leave a Reply