Switch file sizes – Batman: Arkham, Mugen Souls Z, Baten Kaitos, more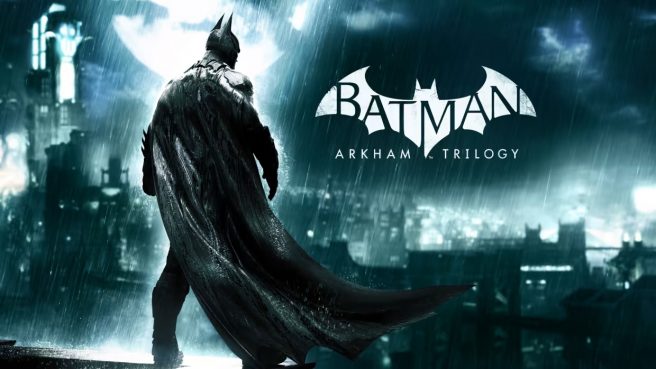 Listings on the eShops provide file sizes for a bunch of Switch games. These include the Batman: Arkham games, Mugen Souls Z, Baten Kaitos I & II HD Remaster, and more.
Here's the full roundup:
Batman: Arkham Knight – 14.0GB
Batman: Arkham City – 14.0GB
Batman: Arkham Asylum – 6.8GB
Mugen Souls Z – 6.4GB
Baten Kaitos I & II HD Remaster – 6.3GB
Seduce Me – The Complete Story – 3.5GB
Escape Academy: The Complete Edition – 3.2GB
Operation Wolf Returns: First Mission – 2.8GB
NASCAR Arcade Rush – 2.8GB
City of Beats – 2.7GB
Faerie Afterlight – 2.0GB
Whateverland – 2.0GB
Aireo FlightSimulator – 2.0GB
Troopers – 1.1GB
Livestream 2: Escape from Togaezuka Happy Place – 1.1GB
Skyhook – 1.1GB
Corbid! A Colorful Adventure – 1.0GB
Love Love School Days – 1021MB
No Son Of Mine – 1018MB
Shepherd's Crossing – 834MB
True Virus – 742MB
Redeemer's Run – 672MB
Crowd City – 464MB
Enraged Red Ogre – 287MB
Color Sense Challenge – 202MB
Hentai Project – 175MB
HexaWars – 139MB
Sprout Valley – 128MB
Pipe Line Puzzle – 121MB
Full Void – 71MB
Escape from Terror City – 64MB
Colorful Boi – 61MB
The information above was pulled from eShop listings in North America, Europe, and Japan.
Source: Switch eShop
Leave a Reply