Switch file sizes – Empire of Sin, Ys Origin, Rivals of Aether, more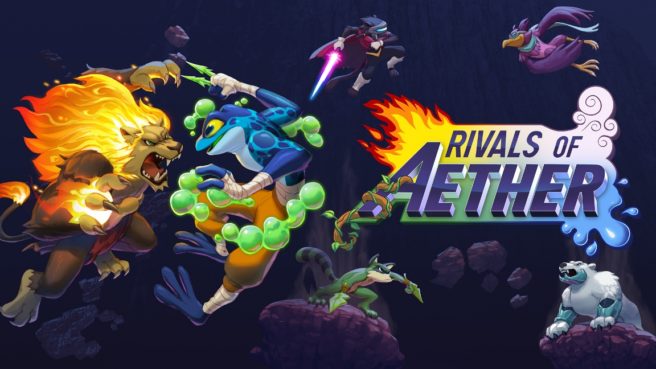 Listings on the eShops provide file sizes for a bunch of Switch games. These include Empire of Sin, Ys Origin, Rivals of Aether, and more.
Here's the full roundup:
FIFA 21 Nintendo Switch Legacy Edition – 13.5GB
Hardcore Mecha – 6.4GB
Empire of Sin – 5.0GB
Fitness Boxing 2: Rhythm & Exercise – 3.9GB
Undead Darlings ~no cure for love~ – 3.2GB
9 Monkeys of Shaolin – 3.1GB
Aery – Sky Castle – 3.1GB
Ys Origin – 2.2GB
Car Driving School Simulator – 2.0GB
Warsaw – 1.9GB
Smoots World Cup Tennis – 1.7GB
The Survivalists – 905MB
Make a Killing – 845MB
Projection: First Light – 776MB
Embracelet – 630MB
Great Conqueror: Rome – 423MB
Secrets of Me – 395MB
Breakpoint – 393MB
Rivals of Aether – 386MB
Gothic Murder: Adventure That Changes Destiny – 310MB
Burst Shooter – 282MB
Retro Classix Collection #1: Data East – 272MB
My Diggy Dog 2 – 206MB
Liege Dragon – 191MB
Orbt XL – 189MB
Micro Pico Racers – 106MB
Twin Breaker: A Sacred Symbols Adventure – 88MB
Detective Case and Clown Bot in: Murder in The Hotel Lisbon – 80MB
Jet Set Knights – 39MB
The information above was pulled from eShop listings in North America, Europe, and Japan.
Source: Switch eShop
Leave a Reply