Switch file sizes – Fuga: Melodies of Steel 2, Oxenfree II, Atelier Marie Remake, more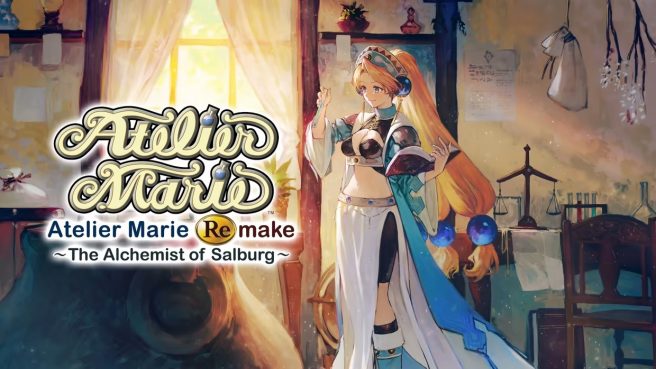 Listings on the eShops provide file sizes for a bunch of Switch games. These include Fuga: Melodies of Steel 2, Oxenfree II, Atelier Marie Remake, and more.
Here's the full roundup:
Mia and the Dragon Princess – 8.7GB
Dormitory Love – 6.4GB
Ash of Gods: The Way – 4.7GB
Winter's Wish: Spirits of Edo – 4.6GB
Fuga: Melodies of Steel 2 – 4.0GB
Fran Bow – 3.9GB
Oxenfree II: Lost Signals – 3.4GB
Atelier Marie Remake: The Alchemist of Salburg – 3.2GB
Super Trunko Go – 2.1GB
Roomie Romance – 1.3GB
Terracotta – 1.2GB
Garden Simulator – 885MB
Road Builder – 832MB
Drop – System Breach – 690MB
Loud: My Road to Fame – 688MB
Mercenaries Lament: Requiem of the Silver Wolf – 595MB
Invercity – 584MB
Dig Deep – 366MB
Magic Pen Tracing Book – 280MB
Pretty Girls 2048 Strike – 252MB
Gematombe – 249MB
The Creepy Syndrome – 239MB
Jigsaw Puzzle Fever – 239MB
Cyber Neon Bundle – 227MB
Bio Prototype – 215MB
2021: Moon Escape – 203MB
Picross S9 – 199MB
Weeping Willow – Detective Visual Novel – 183MB
The Excrawlers – 149MB
Varney Lake – 128MB
The Shooting Range 3D: Shooting Gallery Simulator – 120MB
Pathfinders: Memories – 119MB
Convenience Stories – 85MB
Scrap Bolts – 83MB
The information above was pulled from eShop listings in North America, Europe, and Japan.
Source: Switch eShop
Leave a Reply