Switch file sizes – LEGO Star Wars: The Skywalker Saga, Kingdom Hearts cloud, more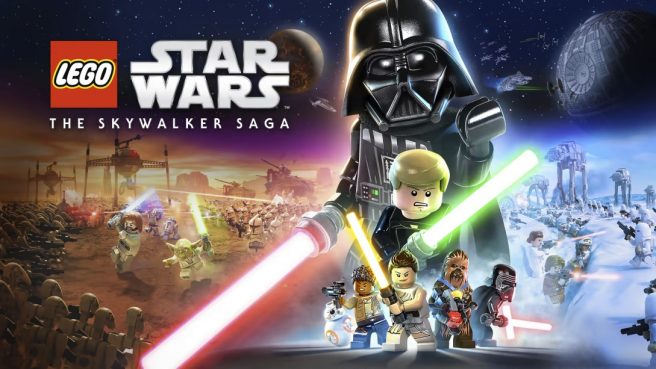 Listings on the eShops provide file sizes for a bunch of Switch games. These include LEGO Star Wars: The Skywalker Saga, the Kingdom Hearts cloud games, and more.
Here's the full roundup:
LEGO Star Wars: The Skywalker Saga – 15.6GB
Variable Barricade – 5.0GB
Little Orpheus – 3.8GB
Don't Be Afraid – 3.4GB
Castle Morihisa – 1.6GB
Pandemic Shooter – 1.6GB
About an Elf – 1.5GB
Gomoku Let's Go – 1.5GB
Dexter Stardust: Adventures in Outer Space – 1.2GB
The Dead Tree of Ranchiuna – 947MB
Crazy Athletics – Summer Sports and Games – 901MB
Action Arcade Wrestling – 694MB
Hidden Paws – 494MB
The Hundred Year Kingdom – 492MB
Crush Crush – 454MB
Re:Turn 2 – Runaway – 452MB
Magi Trials – 439MB
Concordia: Digital Edition – 378MB
Antarctica 88 – 352MB
Calturin – 320MB
CATch the Stars – 298MB
Magic Code – 297MB
What Lies in the Multiverse – 266MB
Webbed – 242MB
#1 Crosswords Sudokus Bundle – 205MB
Yeah Yeah Beebiss II – 202MB
Infernax – 200MB
Kingdom Hearts Integrum Masterpiece for Cloud – 162MB
Circus Pocus – 116MB
15in1 Solitaire – 98MB
Amazing Machines – 86MB
Cake Invaders – 84MB
Alexio – 83MB
Pirate's Gold – 82MB
Elasto Mania Remastered – 78MB
Heroes of Loot 2 – 71MB
INVERT – 60MB
Magic Pen Color Book – 59MB
Peace, Death! 2 – 58MB
Kingdom Hearts III + Re Mind (DLC) Cloud Version – 54MB
Kingdom Hearts HD 2.8 Final Chapter Prologue Cloud Version – 54MB
Kingdom Hearts – HD 1.5+2.5 ReMIX – Cloud Version – 54MB
Froggy Crossing – 50MB
Unstrong Legacy – 48MB
Treasure Hunter Man 2 – 46MB
Super Onion Boy 2 – 43MB
The information above was pulled from eShop listings in North America, Europe, and Japan.
Source: Switch eShop
Leave a Reply