Switch file sizes – Monark, Rune Factory 5, Maglam Lord, more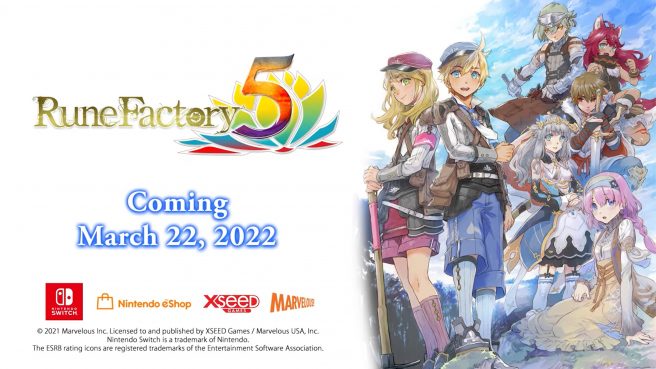 Listings on the eShops provide file sizes for a bunch of Switch games. These include Monark, Rune Factory 5, Maglam Lord, and more.
Here's the full roundup:
Sherlock Holmes: Crimes and Punishments – 8.2GB
Monark – 6.9GB
Rune Factory 5 – 5.8GB
Maglam Lord – 5.0GB
Frog Ball Rerolled – 1.8GB
The Sealed Ampoule – 1.7GB
Broken Blades – 884MB
Kharon's Crypt – Even Death May Die – 731MB
Food Delivery Battle – 655MB
Welcome to Elk – 619MB
Sword of Elpisia – 610MB
Draw a Stickman: EPIC – 607MB
PowerSlave Exhumed – 446MB
Phlegethon – 413MB
EGGLIA Rebirth – 379MB
Breakout: Recharged – 334MB
El Gancho – 312MB
Kittens and Yarn – 258MB
GUNGUNGUN – 162MB
Mania Fish – 125MB
The Song Out of Space – 67MB
Millie and Molly – 58MB
Smash Star – 52MB
Unstrong Legacy – 48MB
Jumping Helix Ball – 47MB
Super Shadow Break: Showdown! NINJA VS The Three KAIJUs – 32MB
The information above was pulled from eShop listings in North America, Europe, and Japan.
Source: Switch eShop
Leave a Reply