Switch file sizes – Ni no Kuni, Ghostbusters: The Video Game Remastered, more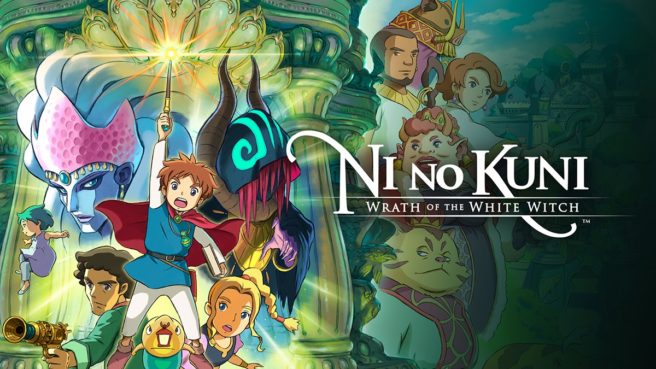 Listings on the eShops provide file sizes for a bunch of Switch games. These include Ni no Kuni, Ghostbusters: The Video Game Remastered, and more.
Here's the full roundup:
Mary Skelter 2 – 10.3GB
Ni no Kuni: Wrath of the White Witch – 5.7GB
Dead by Daylight – 5.6GB
Yu-No – 4.9GB
Root Letter: Last Answer – 4.5GB
Close to the Sun – 4.2GB
FUZE4 Nintendo Switch – 3.7GB
Blasphemous – 3.5GB
Ghostbusters: The Video Game Remastered – 3.2GB
Vambrace: Cold Steel – 3.0GB
Trine 2: The Nightmare Prince – 2.8GB
Grand Brix Shooter – 2.8GB
Gun Gun Pixies – 2.7GB
Damascus Gear Operation Osaka – 2.5GB
Decay of Logos – 2.5GB
Torchlight II – 1.6GB
Deadlings – 1.5GB
Hookbots – 1.4GB
Hyperforma – 1.2GB
Space Cows – 1.1GB
Creature in the Well – 1.0GB
AER Memories of Old – 1.0GB
Heave Ho – 779MB
Invasion of Alien X: Earth in Crisis – 703MB
Northgard – 657MB
Ellen – 627MB
Omen Exito: Plague – 601MB
Headliner: NoviNews – 523MB
Agent A – 470MB
Fin and the Ancient Mystery – 356MB
Esport Manager – 350MB
Little Racer – 311MB
Eight-Minute Empire: Complete Edition – 273MB
Pantsu Hunter: Back to the 90s – 252MB
Brunch Club – 166MB
Super Jumpy Ball – 158MB
Wilmot's Warehouse – 104MB
The information above was pulled from eShop listings in North America, Europe, and Japan.
Source: Switch eShop
Leave a Reply