Switch file sizes – NieR: Automata, Mario + Rabbids Sparks of Hope, more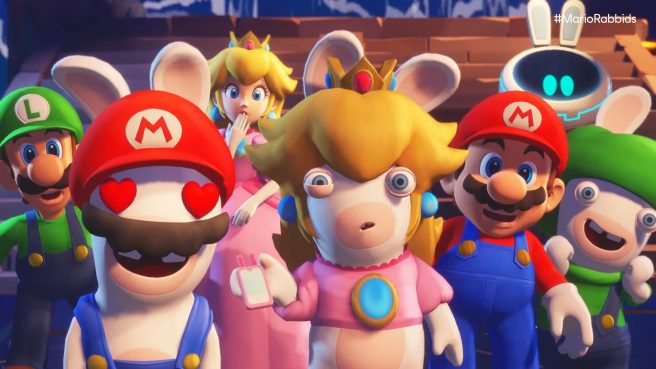 Listings on the eShops provide file sizes for a bunch of Switch games. These include NieR: Automata, Mario + Rabbids Sparks of Hope, and more.
Here's the full roundup:
NieR: Automata: The End of YoRHa Edition – 10.9GB
Mario + Rabbids Sparks of Hope – 7.1GB
RPG Time: The Legend of Wright – 1.5GB
Ambition: A Minuet in Power – 1.3GB
Timber Story – 1.3GB
Running on Magic – 1.1GB
Superola Champion Edition – 1.0GB
Seduction: A Monk's Fate – 702MB
Captain Velvet Meteor: The Jump+ Dimensions – 560MB
Train Valley – 502MB
Universal Flight Simulator – 418MB
Loud – 412MB
Overrogue – 404MB
Gloom and Doom – 404MB
Cursed Island – 330MB
Color Breakers – 289MB
Pixel Game Maker Series JETMAN – 251MB
Formula Bit Racing DX – 216MB
Japanese Nekosama Escape The Local Train – 155MB
Vzerthos: The Heir of Thunder – 145MB
Doki Doki Family – 122MB
Super Rebellion – 120MB
Elves Fantasy Hentai Puzzle – 116MB
Road of Death – 116MB
QUByte Classics: Zero Tolerance Collection – 112MB
Bunny Must Die! Chelsea and the 7 Devils – 69MB
Understand – 38MB
The information above was pulled from eShop listings in North America, Europe, and Japan.
Source: Switch eShop
Leave a Reply