Switch file sizes – Phogs!, Monster Sanctuary, Wildfire, Bit.Trip games, more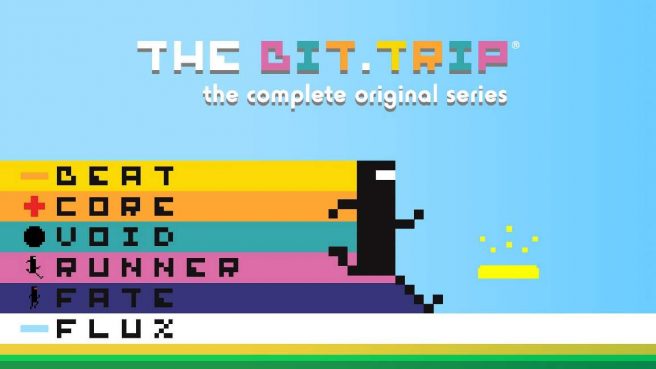 Listings on the eShops provide file sizes for a bunch of Switch games. These include Phogs!, Monster Sanctuary, Wildfire, the Bit.Trip games, and more.
Here's the full roundup:
Phogs! – 5.1GB
Oniria Crimes – 2.5GB
Baila Latino – 2.3GB
Unto The End – 2.1GB
fault – milestone two side: above – 1.2GB
I, AI – 1.2GB
Door Kickers – 1.1GB
Evolution Board Game – 980MB
Landflix Odyssey – 878MB
Death Tales – 770MB
Cube Life: Island Survival – 592MB
DungeonTop – 569MB
Steampunk Tower 2 – 425MB
Monster Sanctuary – 398MB
Traffix – 369MB
Match Three: Pirates! Heir to Davy Jones – 362MB
Wildfire – 343MB
Quiplash 2 InterLASHional: The Say Anything Party Game! – 334MB
Bit.Trip Beat – 244MB
Bit.Trip Runner – 225MB
Super Space Serpent Secondary Edition – 206MB
Bit.Trip Fate – 197MB
Biz Builder Delux – 196MB
Bit.Trip Flux – 183MB
Bit.Trip Core – 174MB
Warplanes: WW1 Sky Aces – 172MB
Shikaku Shapes – 163MB
Defentron – 162MB
Autumn's Journey – 158MB
Futoshiki Math – 146MB
Kolumno – 107MB
Candy 2048 Challenge – 58MB
Yum Yum Line – 57MB
Dark Grim Mariupolis – 55MB
The information above was pulled from eShop listings in North America, Europe, and Japan.
Source: Switch eShop
Leave a Reply