Switch file sizes – Shovel Knight: King of Cards / Showdown, Ashen, more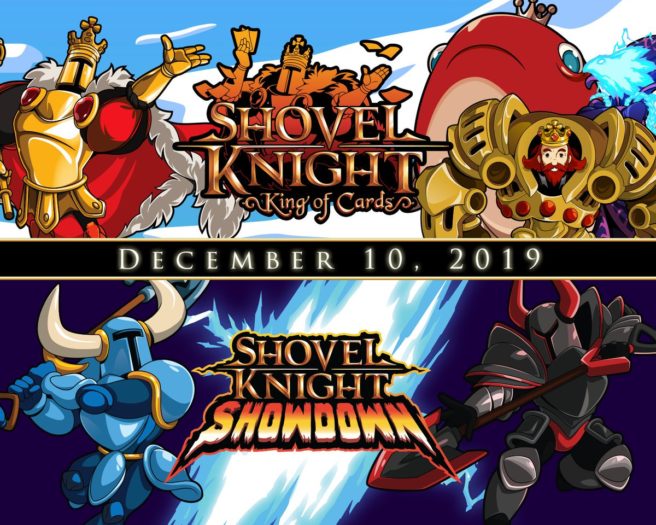 Listings on the eShops provide file sizes for a bunch of Switch games. These include Shovel Knight: King of Cards, Shovel Knight: Showdown, Ashen, and more.
Here's the full roundup:
Ashen – 4.9GB
Warhammer 40,000: Space Wolf – 4.1GB
Down to Hell – 2.2GB
Mirror – 1.7GB
Gensou SkyDrift – 1.4GB
Wily Jetman: Astromonkey's Revenge – 1.0GB
XenoRaptor – 598MB
Rift Keeper – 499MB
Princess Maker Go! Go! Princess – 488MB
Funny Bunny Adventures – 246MB
Thoth – 210MB
Shovel Knight: King of Cards 207MB
Shovel Knight Showdown – 196MB
Tamashii – 127MB
Drawngeon: Dungeons of Ink and Paper – 125MB
140 – 93.0MB
Straimium Immortaly – 69.0MB
Mushroom Quest – 47.0MB
Sacred Stones – 45.0MB
The information above was pulled from eShop listings in North America, Europe, and Japan.
Source: Switch eShop
Leave a Reply