Switch file sizes – Them's Fightin' Herds, Atari Mania, Smurfs Kart, more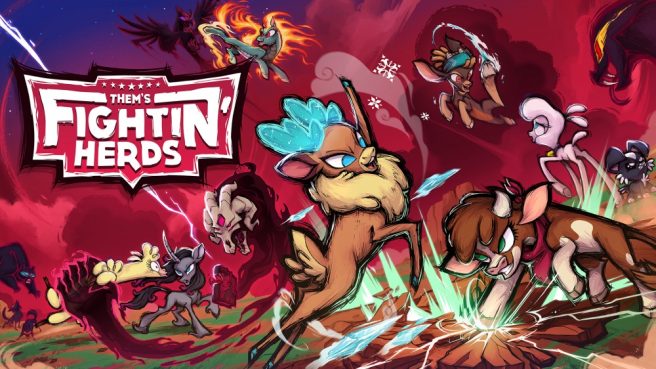 Listings on the eShops provide file sizes for a bunch of Switch games. These include Them's Fightin' Herds, Atari Mania, Smurfs Kart, and more.
Here's the full roundup:
Bus Driving Simulator 22 – 4.1GB
One True Hero – 3.5GB
Them's Fightin' Herds – 3.1GB
Let's Sing ABBA – 3.0GB
Cyjin: The Cyborg Ninja – 2.8GB
In Sound Mind – 2.7GB
Remorse: The List – 2.5GB
CHAOS;HEAD NOAH – 2.4GB
CHAOS;CHILD – 2.3GB
LawnMower: Mortal Race – 1.8GB
Endless Memories – 1.5GB
L.O.L. Surprise! B.B.s BORN TO TRAVEL – 1.5GB
Ultra Mega Xtra Party Challenge – 1.4GB
Smurfs Kart – 1.3GB
Unusual Findings – 1.2GB
Fallen Knight – 1.2GB
Youropa – 1.1GB
CoComelon: Play with JJ – 1.0GB
CosmoPlayerZ – 971MB
Atari Mania – 795MB
Bus Simulator City Ride – 655MB
Witchcrafty – 418MB
The Witch's House – 395MB
Shatter Remastered Deluxe – 341MB
Loot Box Simulator – RPG Anime Girls – 303MB
Maze Blaze – 252MB
Super Jagger Bomb – 232MB
Falling Out – 161MB
Tribe Explorer – 129MB
Isekai Bride Hunting: Meir Edition – 125MB
A Winding Path – 106MB
Brick Breaker Ball Shooter – 84MB
Billiard: Classic 8 Ball Pool – 75MB
Forest Pop – 65MB
BOT.vinnik Chess 2 – 55MB
The information above was pulled from eShop listings in North America, Europe, and Japan.
Source: Switch eShop
Leave a Reply