Switch sells over 830,000 units in the U.S over Thanksgiving week, best week of sales ever, up to 17.5 million units in the Americas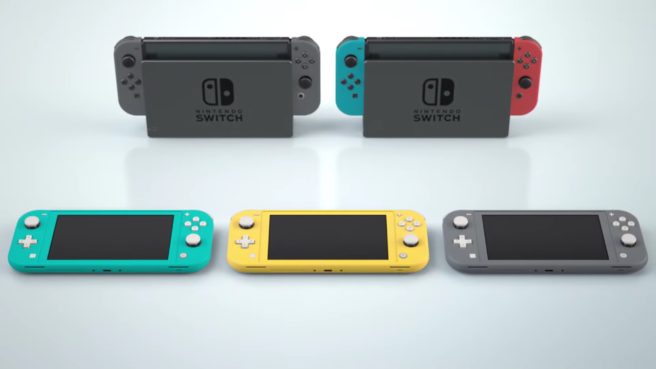 Combined sales of the original Switch and Switch Lite were at over 830,000 units during Thanksgiving week, Nintendo has announced. The company's internal data accounts for the period between November 24 and November 30. Thanks to those huge sales, Switch experienced its single best week of U.S. sales in Switch history.
Nintendo says that Switch sales in the Americas have reached 17.5 million units in total. On top of that, Cyber Monday broke records as well, becoming the best one yet for the console.
Nintendo of America senior VP of sales of marketing Nick Chavez said of today's news:
"Holiday shoppers see the value of Nintendo Switch, which offers a vast library of games for every type of player. Whether shopping for the ideal gift or picking one up for yourself, the Nintendo Switch family of systems provides options that fit every play style."
Nintendo also announced that Pokemon Sword and Pokemon Shield have sold more than three million copies in the Americas. Mario Kart 8 Deluxe sits at 8.5 million, Super Smash Bros. Ultimate is at 8 million, Super Mario Odyssey comes in at 6.5 million, and New Super Mario Bros. U Deluxe stands at 1.5 million.
Source: Nintendo PR
Leave a Reply