Switch was UK's best-selling console of 2021, a look at the best-selling games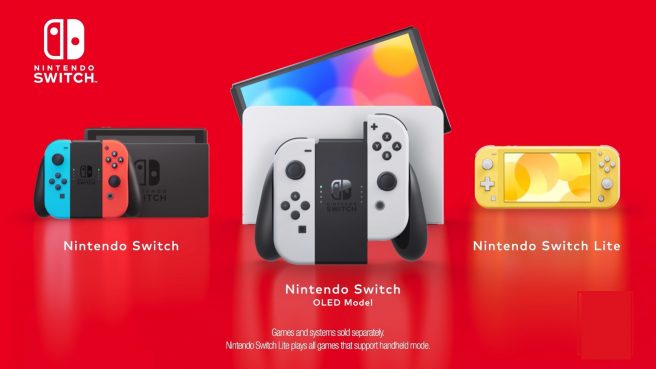 GamesIndustry has published a new report on gaming sales in the UK for 2021, and there's more good news for Switch. The system was on top for console sales, overtaking the PlayStation 5 in the last few weeks of the year. 500,000 Switch units were sold over November and December alone.
Switch managed to have its second-biggest year "by quite a large margin". However, sales were down compared to 2020.
Nintendo was the top publisher regarding physical sales. Of course, one of the major releases in 2021 was Pokemon Brilliant Diamond / Shining Pearl. If sales were combined, they would have ended up tenth as the best-selling Switch game – without factoring in digital sales as Nintendo does not report that information. If we're only looking at physical, it would have placed at #3 if sales were combined.
Here's a look at the best-selling games of 2021 in the UK:
GSD 2021 Top 25 Games (Digital + Physical)
Position
Title
1
FIFA 22 (EA)
2
Call of Duty: Vanguard (Activision Blizzard)
3
Grand Theft Auto 5 (Rockstar)
4
FIFA 21 (EA)
5
Call of Duty: Black Ops Cold War (Activision Blizzard)
6
Red Dead Redemption 2 (Rockstar)
7
Spider-Man: Miles Morales (Sony)
8
F1 2021 (EA/Codemasters)
9
Far Cry 6 (Ubisoft)
10
Assassin's Creed Valhalla (Ubisoft)
11
Mario Kart 8: Deluxe (Nintendo)*
12
Animal Crossing: New Horizons (Nintendo)*
13
Resident Evil Village (Capcom)
14
Battlefield 2042 (EA)
15
Minecraft: Switch Edition (Nintendo/Mojang)*
16
Super Mario 3D World + Bowser's Fury (Nintendo)*
17
Tom Clancy's Rainbow Six: Siege (Ubisoft)
18
Mortal Kombat 11 (Warner Bros)
19
LEGO Harry Potter Collection (Warner Bros)
20
Pokémon Brilliant Diamond (Nintendo)*
21
Minecraft (Mojang)
22
Marvel's Guardians of the Galaxy (Square Enix)
23
Just Dance 2022 (Ubisoft)
24
NBA 2K21 (2K Games)
25
The Crew 2 (Ubisoft)
* Digital data unavailable
GSD 2021 Top 10 Games (Physical)
Position
Title
1
FIFA 22 (EA)
2
Call of Duty: Vanguard (Activision Blizzard)
3
Mario Kart 8: Deluxe (Nintendo)
4
Animal Crossing: New Horizons (Nintendo)
5
Minecraft: Switch Edition (Nintendo/Mojang)
6
Super Mario 3D World + Bowser's Fury (Nintendo)
7
Spider-Man: Miles Morales (Sony)
8
FIFA 21
9
Pokémon Brilliant Diamond (Nintendo)
10
Grand Theft Auto 5 (Rockstar)
GSD 2021 Top 10 Games (Digital)
Position
Title
1
FIFA 22 (EA)
2
Grand Theft Auto 5 (Rockstar)
3
Call of Duty: Vanguard (Activision Blizzard)
4
Call of Duty: Black Ops Cold War (Activision Blizzard)
5
FIFA 21 (EA)
6
Red Dead Redemption 2 (Rockstar)
7
F1 2021 (EA/Codemasters)
8
Tom Clancy's Rainbow Six: Siege (Ubisoft)
9
Resident Evil Village (Capcom)
10
Battlefield 2042 (EA)
Leave a Reply