Sword Art Online: Fatal Bullet winter update out on February 3, details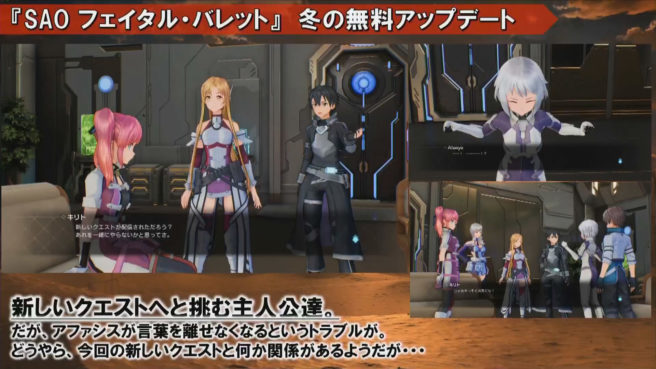 During a Dengeki PlayStation live stream today, Bandai Namco outlined the winter update for Sword Art Online: Fatal Bullet.
The new content will be highlighted by an additional scenario and dungeon in which the main characters are trying to take on a new quest, but trouble occurs in that ArFA-sys is hardly able to speak. "Abyss Dungeon" is a random dungeon where the your level starts from the beginning, allowing you to test your abilities. You'll level up along the way, acquire skills, collect items, and aim to clear the dungeon's 50 floors.
Here are some additional details:
– Your level, skills, and equipment will all start from their initial state.
– Every four floors you clear creates a checkpoint from which you can resume next time you play.
– Acquired items are stored in the item box.
– This is an offline, single-player mode.
– There are bosses to fight along the way.
– A scenario will also progress in the dungeon.
– Difficulty settings do not take effect.
– A new character named Hydra will appear in the scenario.
Sword Art Online: Fatal Bullet will also be getting Alice and Eugeo Integrity Knight costumes, and Night Sky Sword and Blue Rose Sword-style Kouken (beam sabers). That's on top of Ronye Arabel and Tiese Shtolienen transformation costumes, a Chudelkin-style costume, and the Royal Guard Gold and GL6 Disaster Gold weapons.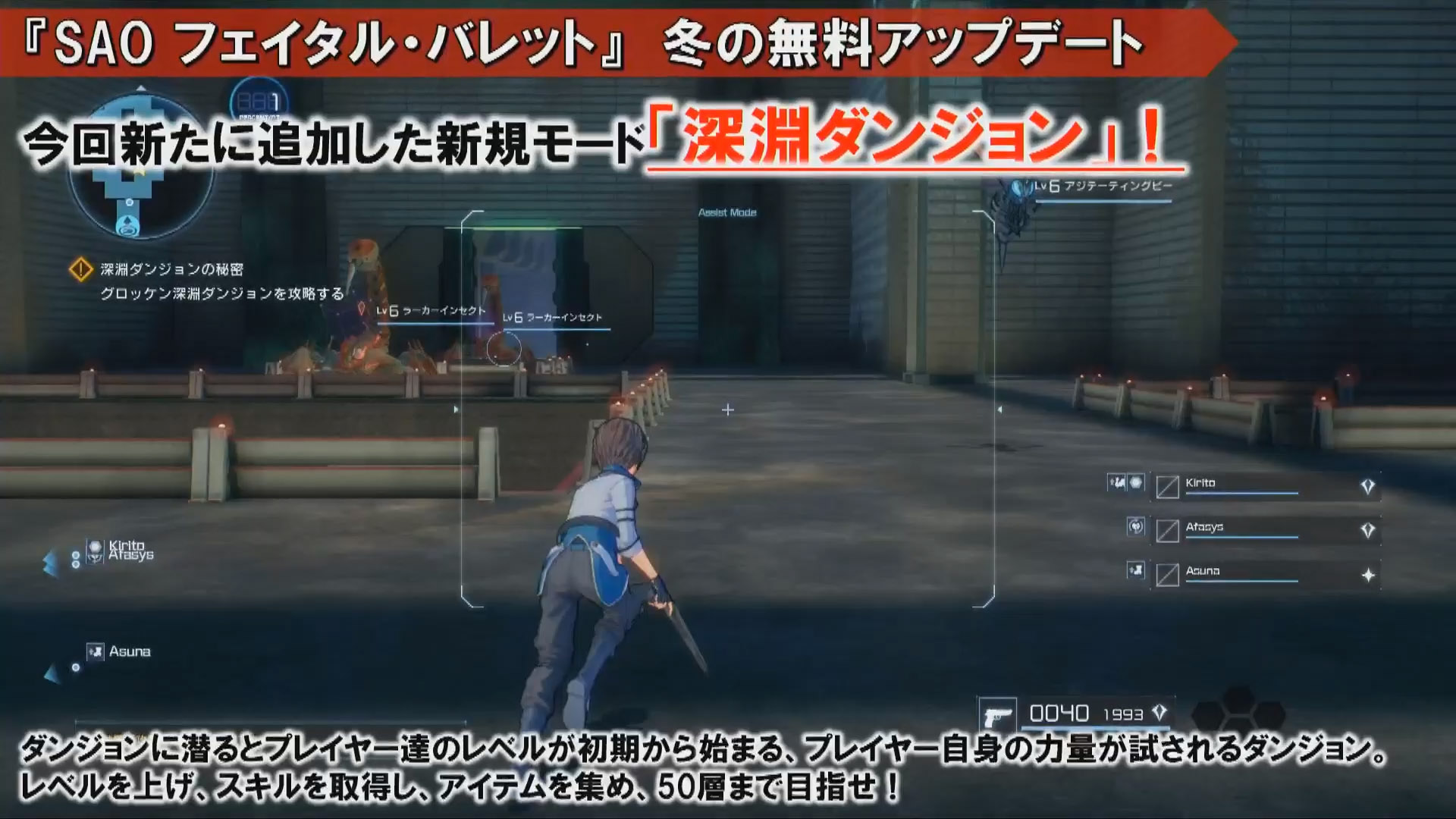 The new Sword Art Online: Fatal Bullet update is due out on February 3. A Switch demo will arrive the following day.
Leave a Reply