Sword of the Necromancer announced for Switch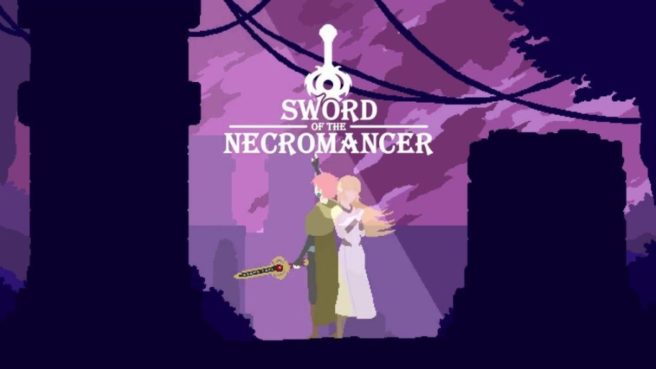 Grimorio of Games has announced Sword of the Necromancer, a Zelda-inspired dungeon crawler with rogue-lite elements and monster catching mechanics. A release window has not yet been announced.
Here's an overview of Sword of the Necromancer, along with an early gameplay video:
What would you do to bring back someone you love?

Help Tama to save Koko using the powers of the forbidden Sword of the Necromancer. Reach the depths of the dungeon, defeat the 5 guardians and the Necromancer itself to gain enough soul power to bring Koko back from the dead, no matter the cost.

Features

– Turn your foes into allies: use the Sword of the Necromancer to revive defeated monsters and make them fight alongside you.
– Gather weapons and relics: each weapon is different from the others thanks to the procedural weapon generation system, which gives it different effects and attributes.
– Fight with all your might: defeat your enemies using a variety of weapons and objects and dominating the agile head-to-head battle system.
– Level up: enhance your character by fighting enemies and upgrade your stats.
– Each try gets you closer to the Necromancer. Death is not the end: you will lose all your equipped weapons and monsters, but you will retain half the level you achieved in your run. Also, you can choose to exit the dungeon at some moments, losing all your level progress but maintaining all your equipment.
Grimorio of Games is including a "Code Scanner" in the Switch version, "which will let players obtain items and monsters with unusual attributes." The feature takes advantage of the Joy-Con's IR camera so that codes can be scanned which could be distributed physically or digitally like collectible cards or through social media.
Source: Grimorio of Games PR
Leave a Reply