The Casebook of Arkady Smith out on Switch next week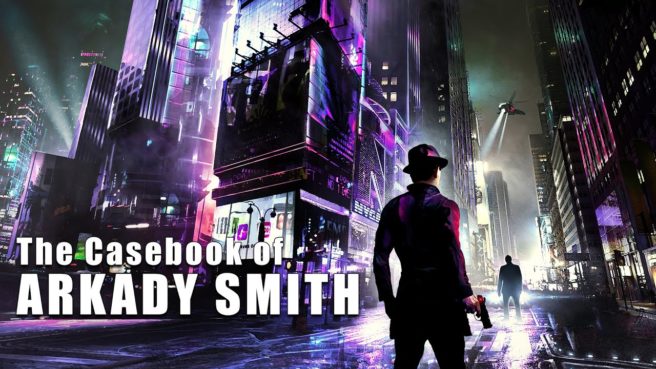 Wobbly Tooth has set a release date for The Casebook of Arkady Smith, the studio's open world investigation game. It'll launch via the eShop on April 16, the developer announced today.
We have the following overview and trailer for The Casebook of Arkady Smith:
An open world investigation game set in a futuristic city.

Take on the role of Arkady Smith, the famous investigator in this third person investigation game.

Explore the vast city, search for hidden clues, solve fiendish puzzles and speak to elusive suspects. Uncover ten clues in each crime.

Visit CitySec to take on a case. Each case is different and they can be played in any order.

Once you think you have uncovered the murderer, the motive and the method you can submit your theory to City Security and see if you are correct.

You are ranked on how well you performed. If you successfully identify the murderer, method and motive you have solved the case.

There are worldwide leaderboards so you can replay missions to improve your rank and score.

Can you uncover the mystery of each crime?
The Casebook of Arkady Smith will cost $8.99 / €7.99 / £6.99 on the Switch eShop.
Leave a Reply