The Darkside Detective: Season 2 coming to Switch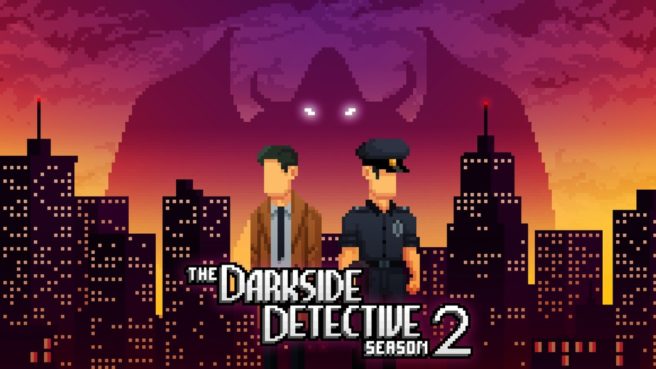 Earlier this year, The Darkside Detective: Season 2 made it to Switch. Spooky Doorway recently took to Kickstarter in hopes of funding a second season, and the goal was just recently met. It's targeted for release in Q1 2020.
Continuing on the success of its predecessor, The Darkside Detective: Season 2 will again be a micro-adventure game with investigations. Find an overview below, along with a trailer.
The Darkside Detective is a micro-adventure game, consisting of a series of humorous bite-size investigations into the occult and extraordinary. Season 2 picks up from the cliffhanger ending of Season 1 and brings our heroes, Detective McQueen and his sidekick Dooley, through six new investigations into the paranormal and downright bizarre. Join them as they venture to a creepy carnival, explore more of the Darkside and even unwind on a trip to sunny old Ireland…
The Darkside Detective: Season 2 has just under two days left in its Kickstarter campaign. Those who are interested can contribute here.
Leave a Reply