The Jackbox Party Pack 1 and 2 announced for Switch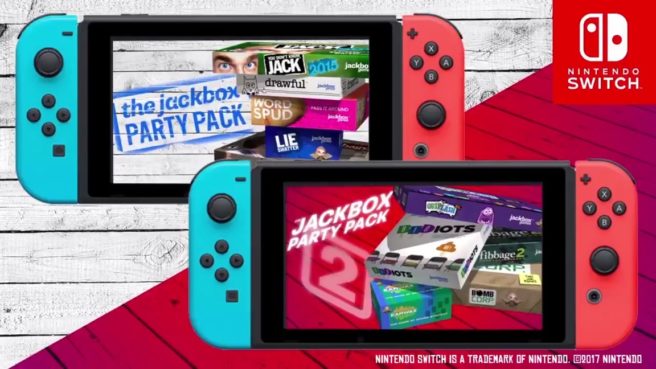 The Jackbox Party Pack 3 must have done well on Switch, as two more entries in the series are bound for the console. Jackbox Games just announced that the original two releases are on the way.
Aside from a brief tweet, that's all we have at the moment. No word on a release date or anything else at this time. We'll keep you looped in as we hear more.
The Jackbox Party Pack 1 & 2 are coming to the Nintendo Switch! Sign up for our email list to get early updates: https://t.co/MarbRcEXU4 pic.twitter.com/IMxGEU3LLP

— Jackbox Games (@jackboxgames) July 14, 2017
Leave a Reply