The Jackbox Party Pack 3 is Europe's next Switch Online Game Trial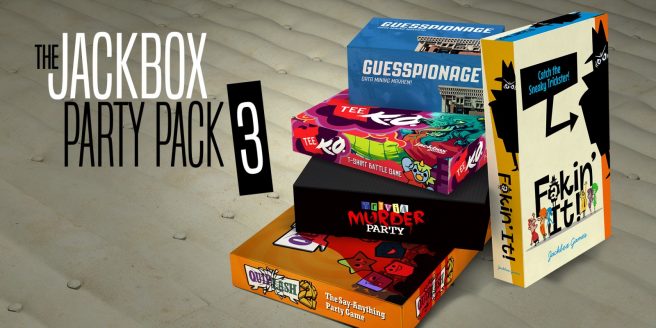 It has been announced that Nintendo Switch Online subscribers in Europe will be able to try The Jackbox Party Pack 3 for free as part of the latest Switch Online Game Trial. Like other Switch Online Game Trials, players who hold a Nintendo Switch Online subscription will be able to play the entirety of the game's content for the duration of the trial, which is scheduled to go live on September 28. Here's some more information about the game:
The threequel to the party game phenomenon features five new sense-shattering games!

The say-anything sequel – Quiplash 2 (3-8 players). Play all new questions or make your own!
The deadly quiz show – Trivia Murder Party (1-8 players). Match wits with a trivia-obsessed killer.
The surprising survey game – Guesspionage (2-8 players). Guess the results to silly survey questions.
The t-shirt slugfest – Tee K.O. (3-8 players). Battle your custom t-shirts to the death!
The sneaky trickster game – Fakin' It (3-6 players). One of your friends has something to hide.
Play using your phones, tablets, or computers. No extra controllers needed!

All games support up to 10,000 audience members playing along!

Plus tons of new features just for streamers! It's a digital box full of actual fun!

The Jackbox Party Pack 3 is in English only.
Leave a Reply