The Jackbox Party Pack 7 reveals Talking Points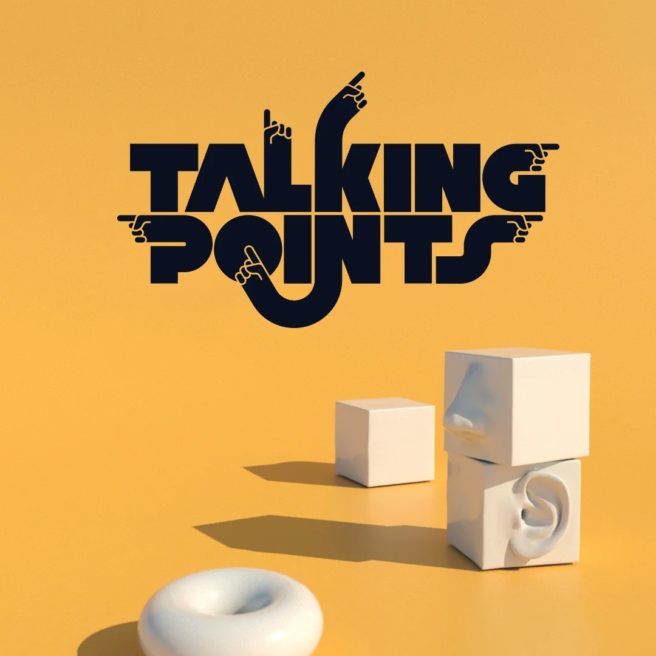 The Jackbox Party Pack 7 has introduced Talking Points as its latest game. The experience involves a group of players giving short speeches that revolve entirely around responding to slides that you have not seen in advance."
Here's a proper overview of Talking Points, along with a video:
What if a party game focused on the most terrifying activity of all: public speaking? And what if that party game raised the stakes even further by making you give a speech with zero prep and gave you an assistant who may or may not have your best interest at heart? Would it help if the game embraced the fact that all of the speeches would be very very stupid? Hopefully so because today we're announcing the fourth game in The Jackbox Party Pack 7, Talking Points.

In Talking Points, you and your friends take turns giving short speeches that revolve entirely around responding to slides that you have not seen in advance. If it's a text slide you read the text out loud, if it's a picture slide… you say whatever comes to mind, whether it makes sense or… well, it probably won't make sense.

In addition, you'll all take turns being the Assistant to one of the other Speakers. While they speak, you use your phone or tablet to pick the next set of slides. Maybe a picture of a flock of birds is exactly what they need to underscore the nuanced point they're making. Or maybe you'll pick a picture of a dumpster fire just to see what happens.

At the same time everyone else responds to the speeches and slides with their moment-to-moment real time reactions. Because what piece of data could be more important than whether your spontaneous fart joke "moved the needle" of public opinion?
Aside from Talking Points, The Jackbox Party Pack 7 will also include Champ'd Up, The Devils and the Details, and Quiplash 3. One more game will also be revealed soon.
Leave a Reply