The Long Reach due out on Switch later this year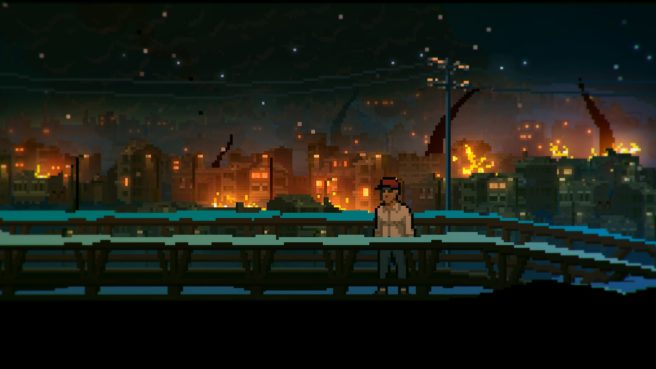 Painted Black Games has announced that its adventure-puzzle game The Long Reach is in development for Switch. It's slated for the console later this year – possibly in Q3.
Here's a trailer giving you a brief look at the game:
And a comprehensive overview:
The Long Reach is an intricate adventure, where you solve puzzles, run, and hide. The world is a twine of reaching hands. Yet even endued with money power, divine blessing or technological might – they are nothing but hands of mere men. The story takes place in the Baervox, fictional American town. The scientific institute designs a revolutionary system of accelerated knowledge transferring. As it usually happens, everything went wrong. Technology went out of control. As an aftermath, Institute, and the whole town turned into a real nightmare, and the experiment participants grew into…

Features


Magical realism. We're going for a usual and mundane exposition parts that are trashed and twisted and as the story unfolds.
Your enemies aren't faceless zombies or possessed puppets. They are humans whose lives and stories matter and we make sure the player knows that.
Solo mode for adventure lovers. Control Steward, the junior researcher at the scientific institute. He is an ordinary person who will have to untangle the story, save the world and survive.
Unforgettable narrative. It is a thrill horror story, flavored with sci-fi idea, psychological context, and skeptical view on the progress and human actions.
The Long Reach is the almost 100% classic adventure game but dressed up with a little haunting element.
More than fifty locations.
For about twenty main and background characters.
More than sixty items, which you will have to collect and apply.
More than 12 000 words in dialogs and script.
Mad folks will haunt you. There are few of them, but they won't let you relax.
Handmade pixel art, created pixel by pixel from scratch.
Original atmospheric music. Our composer's indeed music maniac. He brings strange things into the studio and turns them into the pieces of music. We don't understand what he's doing, but his work can't be overestimated.
Lots of game platforms: PC, macOS, Linux, Xbox, PlayStation 4, Nintendo Switch
Access the official website for The Long Reach here.
Leave a Reply