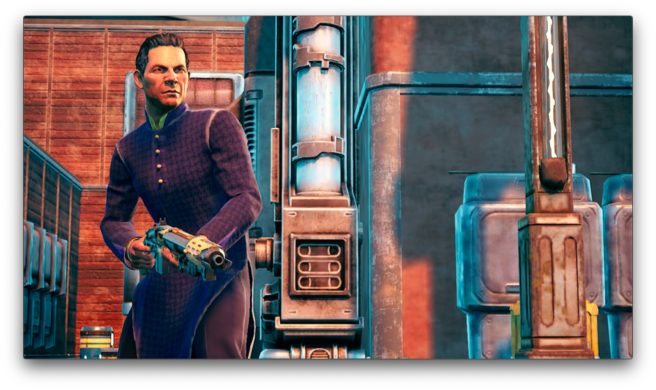 Digital Foundry has taken a closer look at the new Switch version for The Outer Worlds. Unfortunately, the results are ultimately a bit disappointing due to the game's performance and sacrifices required to get the experience running on Nintendo's console.
Here's a look at the main points:
– Tops out at 1080p resolution docked, but normally at 720p
– Average resolution is 520p with dips as low as 384p in portable mode
– Big reduction in detail for the Switch version
– This pertains to model complexity, texture resolution, and overall density
– Geometry has been simplified, including rock formations, pieces of the ship, buildings, and more
– Character models see a reduction in geometry and detail
– No depth-of-field during dialog sequences
– A lot of pop-in
– There are moments when the game pauses
– The game seems to load slower and runs worse as you play it
– Some objects removed on Switch
– Volumetric cloud system absent on Switch
– Ambient occlusion appears to have been removed
– When speaking with characters, there's still a light behind their head in some scenes
– Screen space reflections and screen space shadows retained on Switch, though they have been a bit reduced in quality
– Targets 30 frames per second, but there are drops and frame pacing issues
– Things are the same for both docked and portable modes
– Long loading times between big areas
You can watch Digital Foundry's full analysis below.
Leave a Reply