The Ryuo's Work is Never Done! coming to Switch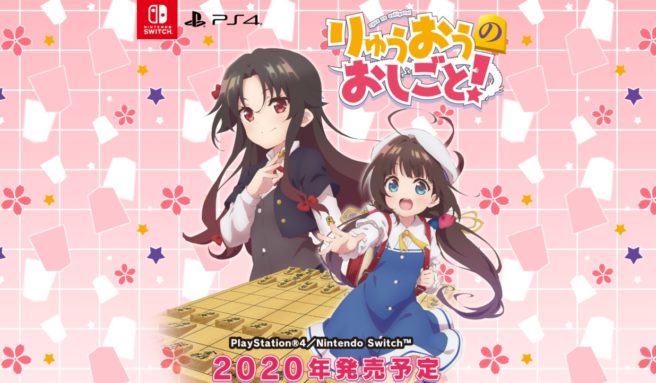 Entergram has announced that a game based on the light novel and anime series The Ryuo's Work is Never Done! is coming to Switch. It'll launch in Japan on February 27, 2020.
Here's what we know thus far:
– Costs 7,000 yen
– A 10,000 yen limited edition will also be available
– Adventure, shogi, and quiz parts
– Adventure parts: enjoy the story of the anime in addition to original scenarios supervised and partly written by original light novel author Shirou Shiratori
– Scenes with choices and shogi will occur
– The story will advance upon making the correct decision
– There will be tips for beginners as well
– Shogi parts: play games of shogi against other characters
– Characters will use the tactics that they use in the original work
– Quiz parts consists of questions in three categories: shogi, The Ryuo's Work is Never Done!, and shogi problems
– By answering every question correctly, a CG will unlock
You can find the official website for The Ryuo's Work is Never Done! here.
Leave a Reply