The Seashore confirmed for Switch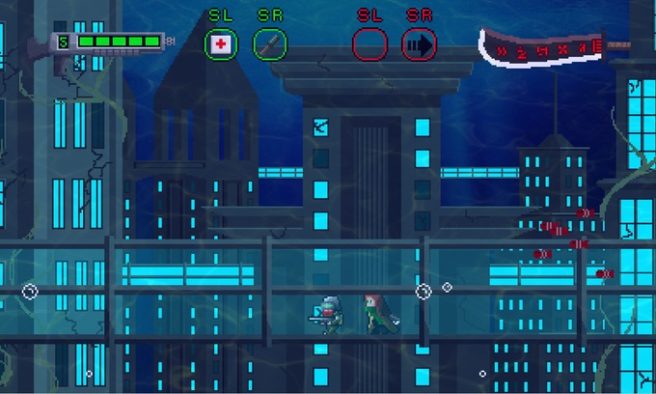 Boomerang Games has been looking to fund its new project The Seashore via Kickstarter. After reaching its target, the game has now been confirmed for Switch.
The Seashore is an action game that also mixes in RPG and Metroidvania elements. We have more details and a trailer below.
The Seashore is an action-platformer with RPG and Metroidvania elements. The game has a breathtaking atmosphere of Fantasy Post-Apocalypse, solid gameplay, thrilling storyline and well-rounded characters for two players. Your friend and you will play for two characters – a soldier named "Gunman", who's no longer young, and for a swordmaster, "Spark". Both characters have radically different abilities and motives, but they are united by one goal – to get to the "Seashore", the mysterious place the location of which is impossible to find….

Gameplay

The gameplay is built around player interaction. This is the main reason why we chose Nintendo Switch. This console is the most suitable for the game and allows you to play how you wish – not only on one console and on different joycons, but also on the local network or the internet. On your way you face many enemies, most of which you can't beat alone, because different characters kill different enemies with greater or less efficiency. This also regards various obstacles that you encounter during the next puzzle, but in addition you still have more complicated obstacles – people populating this world. In dialogue with the characters you have several options for an answer, and the answer you choose mostly depends on: From further relationships with a definite person to the choice on which depends kind of destiny for the New Humanity. You can safely navigate the city, in search of something or just for fun – we made everything as fascinating as possible. The game has an enjoyable mechanics of heroes, an exciting story with a lot of branches and unexpected twists that will remain in your memory for a long time.

Play together wherever you want using Nintendo Switch portable mode!

Find artifacts of the past: For crafting, history of the years passed or just for fun!

Simple power up system!

Throughout the game you find artifacts, and some of them you can use to upgrade weapons! Gunman's weapons have up to 3 upgrade slots. You can swap upgrades as you want to make a unique weapon for specific situation.

Like Gunman's upgrades, throughout the game you can find runes, Rune Sword have only 5 rune slots. Unfortunately Spark don't know Runic language. Turns out, you don't know any information about the runes, but you still can set them. If you want to know something about specific rune, visit characters who understands Runic language, like Alisa.
Leave a Reply