Tonight We Riot coming to Switch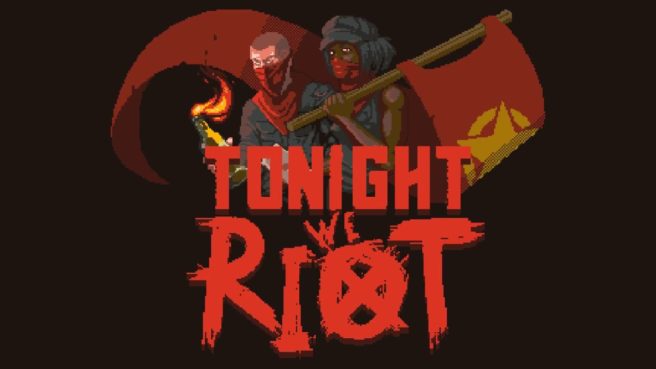 Pixel Pushers Union 512 and New Blood Interactive have confirmed that Tonight We Riot will be appearing on Switch. In fact, it's playable on the system at PAX East 2019 this weekend.
Tonight We Riot has players controlling a horde to liberate a group of workers from tyranny. Find an overview below, along with a trailer and Switch gameplay.
As a key instigator behind the noble uprising, players direct a growing horde as you fight, smash and brawl your way through the Streets of Change using whatever you can as a weapon. Namely bricks, molotov cocktails and whatever else you can get your hands on. Obtain the trust and loyalty of your fellow workers and liberate them from tyranny. Once you gain the power of the many, cooperate to retaliate against the city's authoritarian regime and regain control over your life and liberty. Tonight We Riot!

Features

– Workers of the World Unite! Harness the power of the oppressed as each worker you liberate adds to your chances of overcoming overwhelming odds to take the power back for the working class.
– Disobedient Co-op! The revolution will be televised for you and a friend in both local and online co-op campaign plus endless arcade action.
– Revolutionary Soundtrack! An all original Synthwave soundtrack from Sixixix will drive you forward and drive your enemies into the ground.
A release window for Tonight We Riot has not yet been announced.
Leave a Reply