Touhou Genso Mahjong coming to Switch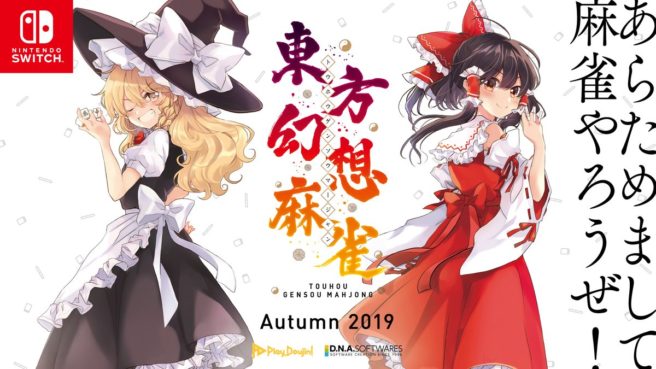 D.N.A. Softwares announced today that the Touhou Project all-star variety mahjong game Touhou Genso Mahjong is coming to Switch. A release is planned for this fall in Japan.
Touhou Genso Mahjong will be featured at the "Play, Doujin!" booth at Hakurei Jinja Reitaisai 2019 on May 5. Fans can experience a local four-player competitive demo with six characters (Yukari Yakumo, Cirno, Reimu Hakurei, Marisa Kirisame, Wriggle Nightbug, and Yuyuko Saigyouji).
Leave a Reply