Touhou Genso Wanderer: Lotus Labyrinth R heading to Switch next week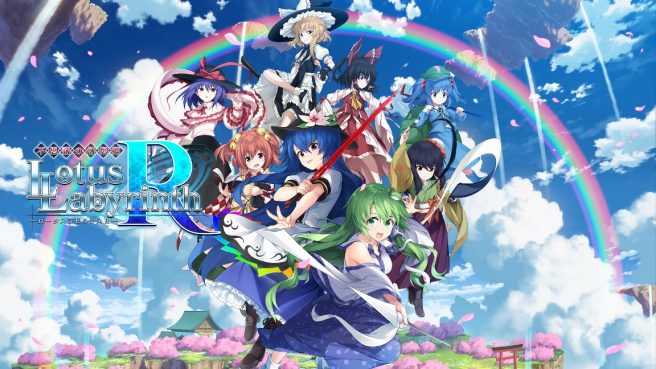 Today, publisher Phoenixx and developer Aqua Style announced that they're bringing Touhou Genso Wanderer: Lotus Labyrinth R to Switch next week. A release is planned for September 30 worldwide.
The game is a dungeon crawler featuring an "Oversized Party System". Players can have dozens of partners tag along for their adventures. Aside from the usual main party, it's possible to assign partners to entire other teams with their own leaders, which can then act separately.
Also included in the game is a Partner Skill System. Players can master different skills, share them with partners, and power them up. Partner abilities grow stronger with Skill items, and by raising your partners' ranks, you can bring out their latent abilities. Assigning skills by team can be done as well.
Finally, Touhou Genso Wanderer: Lotus Labyrinth R also has its own equipment system involving weapons and armor. Players can equip ten separate weapons, ten separate pieces of armor, and ten separate charms at the same time. Aside from strengthening the player, all of your party members benefit.
View a trailer for the game below.
The game will be sold digitally for Switch via the eShop. It will support English, Japanese, Traditional Chinese, and Simplified Chinese language options.
Leave a Reply