Touhou Project dungeon-crawling RPG Labyrinth of Touhou 2 coming to Switch this summer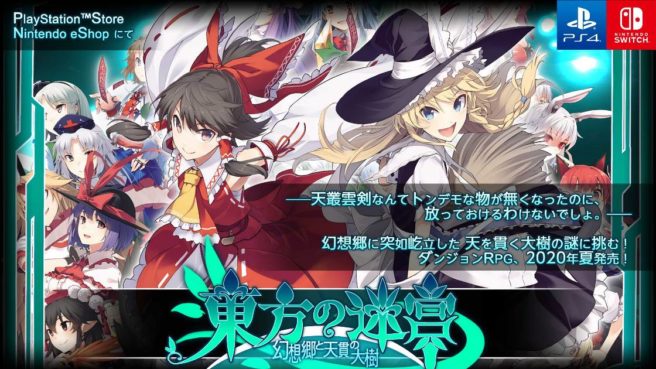 Labyrinth of Touhou 2 is making the jump to Switch, Phoenixx, Cubetype, and Nise-Eikoku Shinshidan announced today. A release is planned for this summer in Japan.
Here are a few details, courtesy of Siliconera:
– Dungeon-crawling RPG
– The Amanomurakumo sword has disappeared, and a giant tree that is so tall it pierces the sky has sprung up in Gensokyo
– Reimu and the others go inside to find out just what's going on
– Form a team of four main fighters, as well as eight backup characters to form a party of twelve characters in total
– You'll be able to customize and raise each of the playable characters
– The twelve members can be swapped between freely in battle
– Over 100 bosses to fight
– Not every character you meet will end up becoming your ally as you go through the process of conquering this dungeon
And a trailer:
Labyrinth of Touhou 2 will be sold digitally on Switch via the eShop.
Leave a Reply