Transiruby, Captain StarONE, Obake na Fune to Takaramono, Solstice Chronicles: MIA announced for Switch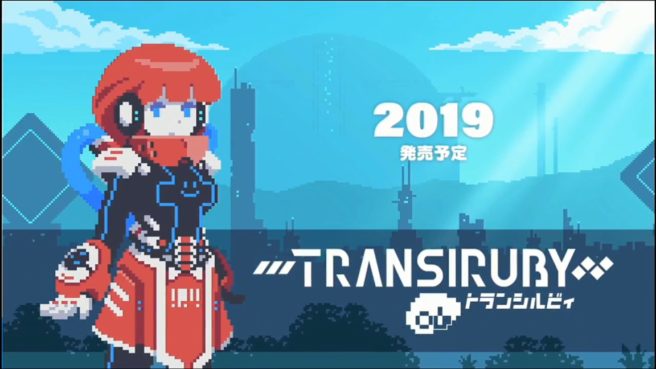 During the latest Flyhigh Express, Flyhigh Works announced four new games for Switch. These include Transiruby, Captain StarONE, Obake na Fune to Takaramono, and Solstice Chronicles: MIA.
Here's the rundown of each:
Transiruby
– Brand new title from Kamiko and Fairune developer Skipmore
– Out in 2019
– Players become the cyborg girl Siruby
– The story follows her as she collects the DNA of the living things on the ruined planed Noah
– Gameplay is a mix of Kamiko-like action and Fairune-like puzzle solving
– It is an exploration-style adventure game where you can expand the range of what you can do by acquiring items
– You can also freeze enemies to use them as stepping stones
– Playable at Tokyo Game Show 2018
Captain StarONE
A Casual Tap-and-Idle Game… in Space!

In the distant future, in a galaxy far, far away…

You are Captain ONE. You board your Mothership.

Your trusty Crew beside you.

Your adventure starts now! Fend through waves of unknown beings blocking your path to saving the Universe. As Space is VAST: 3000 levels-plus vast!

How to Play

Just. Tap. The. Screen. (Well, actually you don't have to either.)

Link up some tricky Crew Combos, squash some enemies under thumb, or just leave it all to fate!

This game is an easy, casual game that needs only your touch – nothing else!

The Captain and Crew fight automatically. They clear through their enemies and move the adventure along while you watch!

Level up your Crew and unlock their past (and skills!). Power up your Captain and teach him awesome, useful skills! Command your Mothership and program it to help you our on your adventure! There's plenty of things to do here, it's all up to you!

Then you can Warp and discover new worlds all over again!

If you are having some trouble, look for the Space Shopkeep! Buy some Capsules! … or watch out for UFOs!

Aim for the Stars! Or way past them!
Obake na Fune to Takaramono
– Action puzzle game
– Out this fall
– Exploration-based game set on a ship filled with ghosts
– English translates to, "The Ghost Ship and the Treasure"
– Playable at Tokyo Game Show 2018
Solstice Chronicles: MIA
Story
In a dead colony, a corporate marine is left far behind enemy lines. With an unlikely help of an insurgent drone, he faces the battle for survival against an army of murderous, mindless mutants… and worse things.

Features
Master fluid twin-stick combat to blast through waves of mutants on Mars.
Use your drone's abilities tactically, weighing the risk and reward of decisions that drastically change the threat you face.
Decide between scavenging for supplies and upgrades in the face of the oncoming menace, or pushing forward, potentially unprepared for the enemies still to come.
Decimate the mutant onslaught with upgradeable weaponry, including shotguns, rocket launchers, and more, as well as special Heavy weapons, like the autocannon and flamethrower, which will obliterate everything in their path.
Develop your own skill tree from across four classes–Assault, Demolition, Hellfire, and Terminator–to become the ultimate instrument of destruction.
Trailers of all games can be found in the video below.
Leave a Reply