Turn-based action game Research and Destroy announced for Switch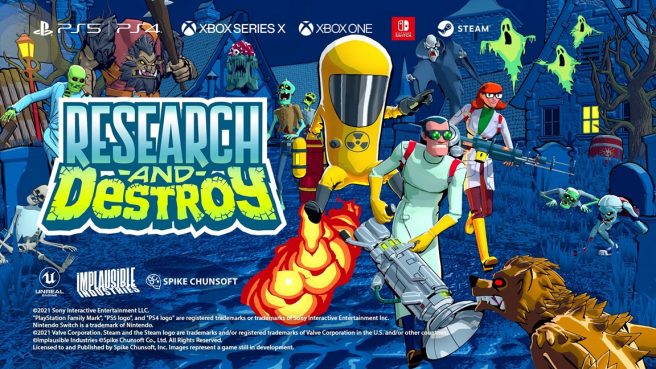 Spike Chunsoft and Implausible Industries have announced Research and Destroy, a new turn-based action game. The title will be releasing on Switch in October.
Here's an overview of the game, along with a trailer:
Research and Destroy is a turn-based action game with simultaneous local or online co-op. Take control of three brilliant scientists as you research and develop strange new weapons and gadgets to destroy the Supernatural hordes that have all but crushed humanity!

Key Features

Research – Gain fresh insight into the Supernatural threat via battlefield vivisections, then develop radical upgrades for each weird weapon and fascinating gadget!
Destroy – Plan ahead, then run-and-gun in a combination of turn-based strategy and real-time shooting—every second counts!
Cooperative Play – Tailor your scientists' appearance, then drop in our out of online and local cooperative play with friends at any time!
Campaign – Adapt your guerrilla science tactics to manage the campaign map and seek the Supernatural source—no two playthroughs are the same!
Leave a Reply