Turn-based strategy game Ogre planned for Switch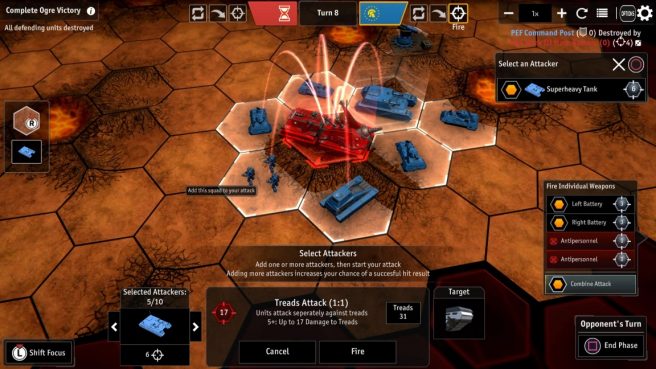 Today, Auroch Digital announced that it's strategy war game Ogre – coming from Steve Jackson Games – is making the jump to Switch. Nintendo's console is getting the title on May 25, 2022.
As a turn-based strategy game, Ogre promises "tactical decision-making and strategic thinking". Players will be involved with futuristic warfare featuring hovercrafts, heavy tanks, and giant cybernetic war machines.
Auroch Digital has shared the following overview about the game:
Variety

With two factions to choose from, the North American Combine, and the Paneuropean Federation – and a whole host of different unit types from Light, Superheavy, and Missile Tanks, G.E.V.s, Infantry, Marines, Howitzers, all the way to Ogres (Mark I to Mark VI), you'll be able to play your way, a different way, every time.

Everlasting

Ogre's gameplay has withstood the test of time for over forty years since it was first released on tabletop, and then more recently on PC.

Compelling gameplay

Take control and compete for power on the irradiated battlefields of the future, as you play your part in an endless world war. Console players will now get a chance to play the definitive version of Ogre, which includes the expanded G.E.V. rules.
Find a trailer for Ogre below.
Source: Auroch Digital PR
Leave a Reply