Unholy action adventure game Saga of Sins heading to Switch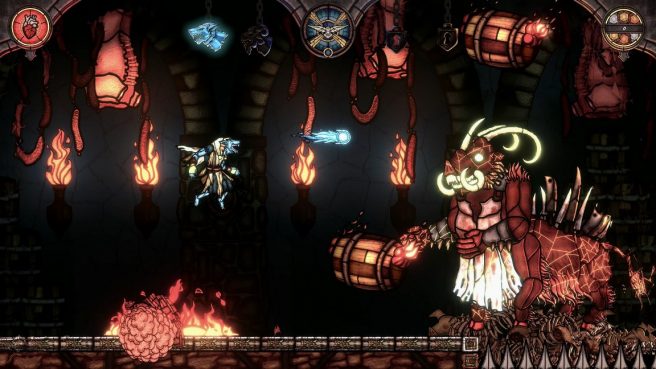 Fox n Forests developer Bonus Level Entertainment today revealed Saga of Sins, an unholy action adventure game. Just For Games will be publishing it on Switch in 2023.
Here's an overview of the game with more details:
Saga of Sins is an unholy action-adventure featuring a mystical storyline and rewarding arcade gameplay! Immerse into a world of stained glass inspired by the Dutch painter Hieronymus Bosch (1450-1516) that is stained by sin.

Play as the righteous cleric Cecil – who can enter people's minds by transforming into four unique demonic creatures such as a howling werewolf or a fierce gargoyle – to fight the seven deadly sins and free the plague infested village of Sinwell. Every creature has individual skills that can be upgraded for gold dropped by enemies. Once unlocked you can switch between the creatures on the fly, each featuring a devastating Power Dash!

Switch between your demonic creatures on the fly and make use of their unique abilities and shot types.
However, not everything is as it seems, and more and more unsettling things start to happen which even let the players themselves doubt what is real or not. Has evil befallen Sinwell? Or is Cecil simply losing his mind? Be prepared for inner conflict and surprising twists.

What makes Saga of Sins unique is its stained art glass style, the combination of a mystical storyline with rewarding arcade gameplay. As well as the ability to enter the minds of all 31 unique villagers of Sinwell – let them be sinners or innocents – offering a great number of creative possibilities to the players.
Therefore, we can call it a one of a kind "story-arcade" game.
Get a look at a trailer for Saga of Sins below.
Source: Just For Games PR
Leave a Reply